Indie feature film about the kidnapping of Satoshi Nakamoto
Primary tabs
Due to Covid-19, we were forced to shut down production on Decrypted. We've now got the film in the can and need your help to finish it.
Hello and thank you for taking the time to visit our campaign to raise post-production funds for DECRYPTED.
DECRYPTED is a low-budget independent feature film shot in and around London and the south-east of England. It's an outrageous and provocative dark comedy about a mismatched NSA team who kidnap the creator of Bitcoin - Satoshi Nakamoto - and torture him for the information they need to destroy cryptocurrencies.
We started to film DECRYPTED in March this year, but we were forced to shut down production due to the Covid-19 crisis. Restarting in September incurred a number of additional costs, which meant we had to spend a significant portion of our post-production budget on completing the shoot. We now need to raise that money to finish the film.  
We are currently accepting pledges and donations in Bitcoin to honour the spirit in which the original investment was raised.
THE FILM
In their quest to control Bitcoin, the NSA has been trying to discover the identity of Satoshi Nakomoto since 2013. In 2020, the agency picks up on a phone conversation in London, apparently between Satoshi and his girlfriend. They send a mismatched team of agents who snatch him and torture him for information, but he and his transgender girlfriend manage to turn the tables on the agents. Eventually everyone succumbs to a truth serum, including a racist neighbour and an inclusionist member of an MI5 surveillance team from across the street. They all express their prejudices more openly, but they can't stop the truth behind those prejudices from surfacing. The film is a biting satire on the lack of honesty in our society.
"The idea that the NSA is keen to control, if not destroy, Bitcoin and other cryptocurrencies struck me as a new and exciting set-up for a film. The blockchain is essentially about honesty and transparency, so I thought it would be interesting to explore those themes through the characters. A group of deeply prejudiced people are forced together and then forced to take truth serum. The often hilarious results highlight the crucial importance of honesty."
Mick Sands - Writer/Producer
"It's increasingly clear that people are not listening to each other. And at the same time, transphobic, racist, sexist and homophobic hate crimes are rising. We think that audiences will welcome a film that confronts prejudice and ideology but does so in a funny and entertaining way."
Phil Harris - Producer
"DECRYPTED is a unique film that tackles some pertinent issues, but it does so in a bold, sometimes farcical, but always entertaining way. It features a colourful cast of characters who all end up in the boiling pot of an NSA safe house and are forced to engage with each other when they are drugged with truth serum. Meanwhile, the NSA and MI5 try to figure out what is going on in the apartment and eventually converge on the apartment for a hard-hitting finale. It's been great fun to shoot - not least because of the fantastic cast we managed to attract to the project."
Tom Sands - Director/Producer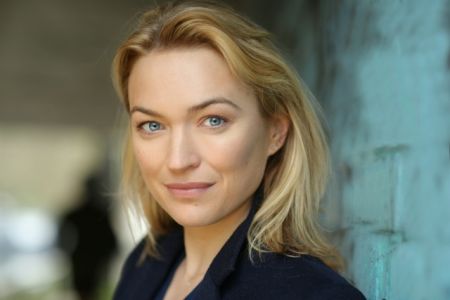 Sophia Myles as BETH
Sophia is known for her work in Transformers: Age of Extinction, the Underworld series and Spooks. Her most recent release, Listen, has just won four awards at the Venice Film Festival.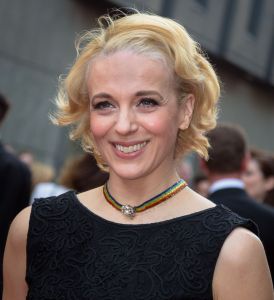 Amanda Abbington as CONNIE
Amanda is best known for playing Mary Watson in Sherlock and has also starred in Mr Selfridge, Cuffs and Safe.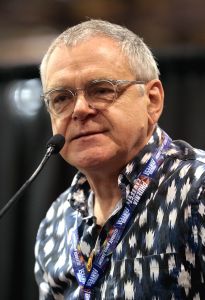 Kevin McNally as COLONEL PIKE
Well-known for playing Gibbs in the Pirates of the Caribbean series, Kevin has recently worked on Turn, Unforgotten, Designated Survivor and Catherine the Great.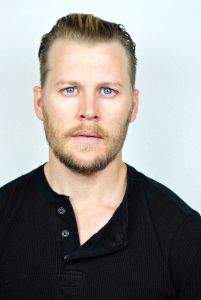 David Hoflin as BUCK
David was the co-lead in Z: The Beginning of Everything with Christina Ricci and can also be seen in Bosch and Crossbones.
Talisa Garcia as SOFIA
Talisa starred in Baptiste, which was a big hit for the BBC, and is currently working on The Girlfriend Experience for Starz.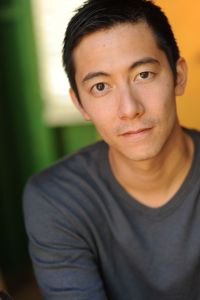 Akie Kotabe as SATOSHI NAKAMOTO
Akie was most recently seen on TV screens in The Man in the High Castle and can also be seen in Jason Bourne and Hobbs & Shaw.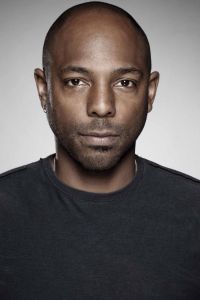 Don Gilet as MARTIN
Don has recently starred in The Stranger for Netflix and The Loch for ITV.
POST-PRODUCTION
How much we raise with this campaign will determine the quality of the post production facilities we use for the film. The more we raise, the better the finished film will be. This is why we have decided to run a flexible (take what you raise) and open-ended campaign as literally every penny will help us get this film over the finishing line, and anything extra will enable us to make the film even better.
The post-production process comprises several elements:
Editing
This is where we work with the raw material from the shoot to craft the film until it tells the story in the best way possible. While we can achieve most of this within our small team (Phil always takes editing duties), we still need to rent studios for the final stages.
Visual Effects
We need to hire VFX artists to add computer-generated elements to certain shots. For example, creating realistic muzzle flashes, bullet impacts and blood sprays in the fight scenes.
Sound editing
The dialogue, atmosphere, effects and foley (sounds which characters in the film make i.e. footsteps) are all edited separately to make sure that each element is precisely controlled. We will have to pay for dialogue and FX editors to work on the film.
ADR
In some cases, will have to replace dialogue tracks from the shoot with audio of the actors recorded during post-production. This is called Automatic Dialogue Replacement (ADR). We will need to hire ADR studios and get some of the cast back where it is necessary.
Music
Our composer Richard Morson is writing an original score for the film, which will need to be mixed and mastered in a studio.
Grading
During the grading process, the raw video files are transformed into the rich and vibrant images we see in the cinema and on TV. It is a crucial part of the process and must be done in a properly calibrated studio.
Final Mix
This is where all of the different sound stems are combined with the music and different mixes are created for cinema, TV, online etc. Our sound editors can get the film to an advanced stage but the final stage has to be done in a dubbing theatre to ensure it conforms to industry standards.
Marketing and Delivery
A small portion of the budget will be reserved for creating marketing materials such as posters and trailers. There will also be costs associated with actually delivering the film to distributors.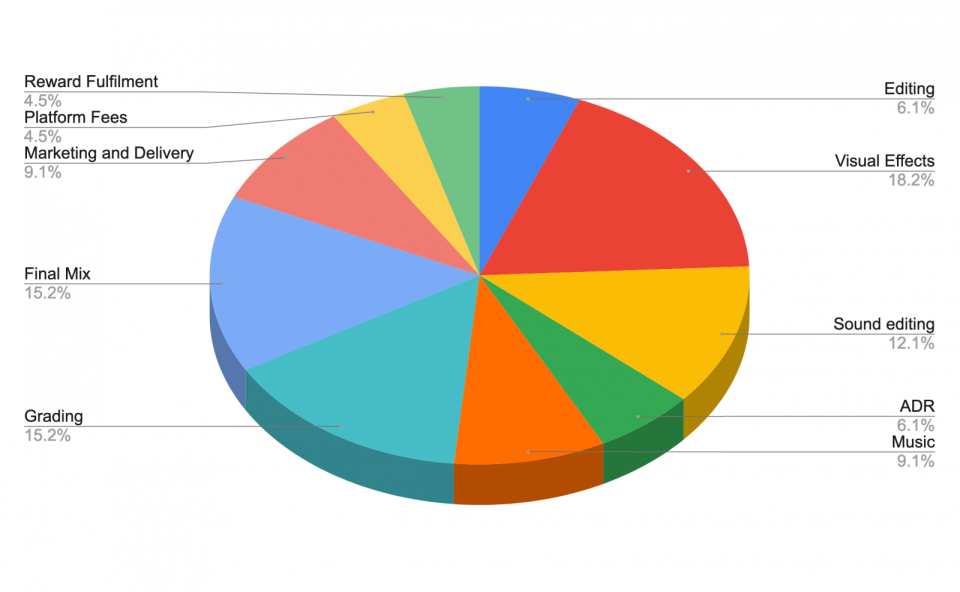 The Team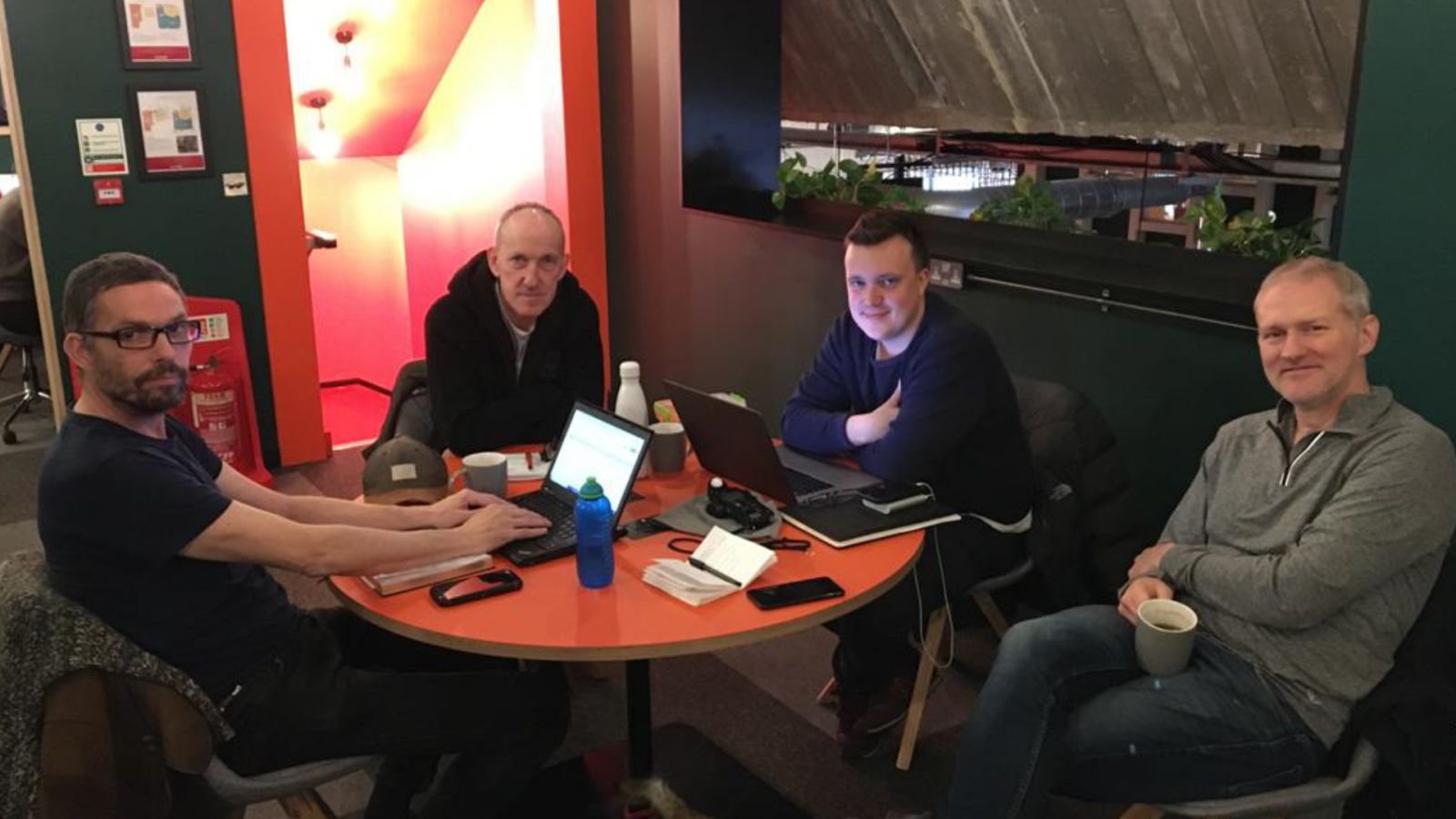 Substantial Films is an independent film company that makes low-budget high-concept feature films that have depth. Over the last five years, we have produced four films which have achieved global distribution, played at prestigious film festivals, generated critical acclaim, and established Substantial Films as a producer of thrilling entertainment which deals with interesting themes.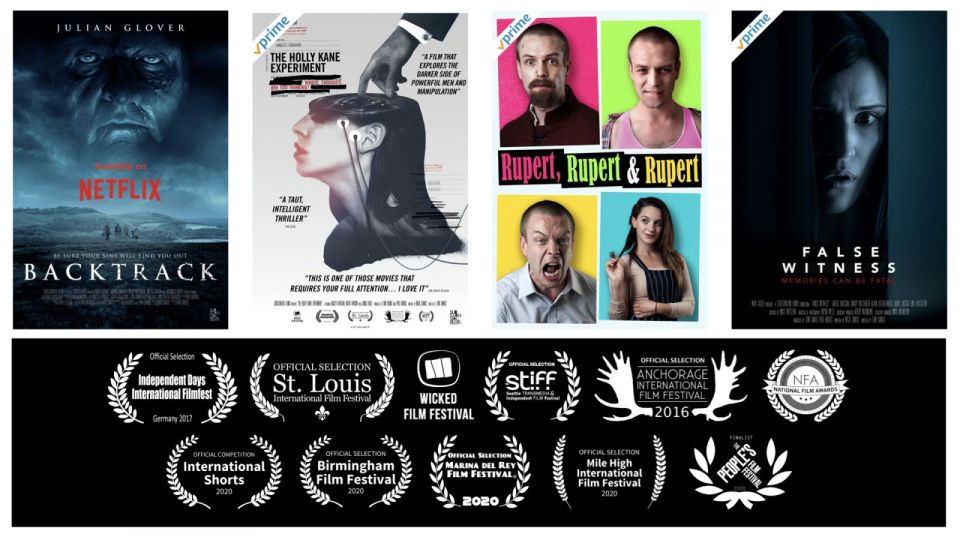 Our first film Backtrack (AKA Nazi Vengeance) is a psychological horror starring Julian Glover (Indiana Jones and the Last Crusade, Game of Thrones) and is now available on Netflix UK. It was also picked up in North America, Australia, Germany, Scandinavia and across Asia. Our second film The Holly Kane Experiment is a dark psychological thriller with Nicky Henson (Syriana, Vera Drake) and was released in North America, the UK, Germany and across Asia through 108 Media, following festival screenings at St Louis International Film Festival, Independent Days FilmFest, Wicked Film Festival and Anchorage International Film Festival. It's currently on Amazon Prime in the UK and ITN Distribution have picked up remaining world rights. Our third film Rupert, Rupert & Rupert is a bittersweet comedy-drama about an actor with multiple personalities. It was released in the US and UK in 2019 by Global Digital Releasing and was nominated for Best Comedy at the National Film Awards. Our fourth film False Witness is a US-set psychological thriller which was picked up by House of Film and distributed by High Octane Pictures in the US and Central City Media in the UK.
Tom Sands - Director/Producer
In 2010, Tom dropped out of film school and cut his teeth shooting and editing a series of documentaries filmed in eight different countries. He went on to direct music videos and commercials, and in 2014 produced and directed his first feature film - Backtrack. In 2015, he produced and directed the psychological thriller The Holly Kane Experiment and in 2016, he produced and directed the comedy-drama Rupert, Rupert & Rupert. In 2018, he finished another psychological thriller called False Witness and is currently in production on his fifth film, Decrypted.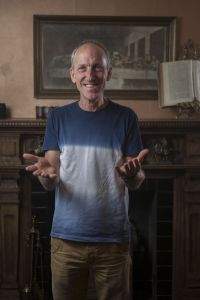 Mick Sands - Writer/Producer
Mick had a successful career as an advertising copywriter at top London agencies like JWT, DDB and Leagas Delaney, where he wrote more than 60 broadcast TV commercials and won all of the major industry awards, including golds and silvers at D&AD, BTAA and Cannes. He was then commissioned to write the screenplays Millennium Man for Parallel Pictures and The Red King for Warner Bros. He has had screenplays optioned by Gary Kurtz (producer of Star Wars), David Kennaway (producer of The Rocket Post) and Imaginary Films. Mick wrote the screenplays for Backtrack; The Holly Kane Experiment; Rupert, Rupert & Rupert; False Witness; and Decrypted.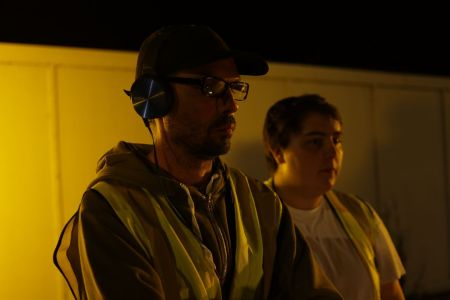 Phil Harris - Producer/Editor
Phil was a successful music entrepreneur, running several businesses including online and FM radio stations, club promotion, a record label and online/high street music retail. He found his way into the film industry by directing music videos and teamed up with director Tom Sands and writer Mick Sands in 2013 to become the lead producer at Substantial Films. Since then he has produced four feature films, securing major festival showings and global distribution. An entrepreneurial spirit combined with real on-the-ground experience explains his reputation for bringing ambitious projects in on time and on budget.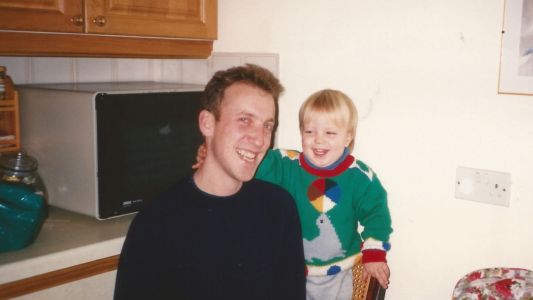 Father and son duo Mick and Tom working on their first project... It's clear who's in charge!
£
70
pledged of £20,000 goal (GBP)
2 backers
This is an open ended project. There is no time limit and payments are taken straight away.
Featured crowdfunding projects