Hello everyone! I am a tattoo artist trying to improve herself. Right now I want to learn "Bamboo Hand Poked Tattoo"ing in Thailand.
About me
Hello everyone! 
I am a tattoo artist trying to improve herself. I have been tattooing since 2015, however I had some gaps.
I had to move out of my apartment and live with my family for the last year. Therefore I wasn't able to tattoo for a long time. 
Some of my tattoos!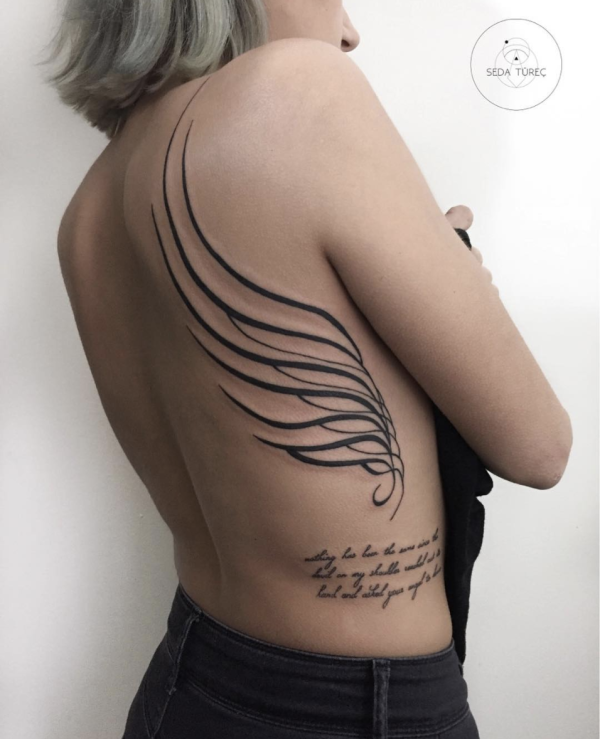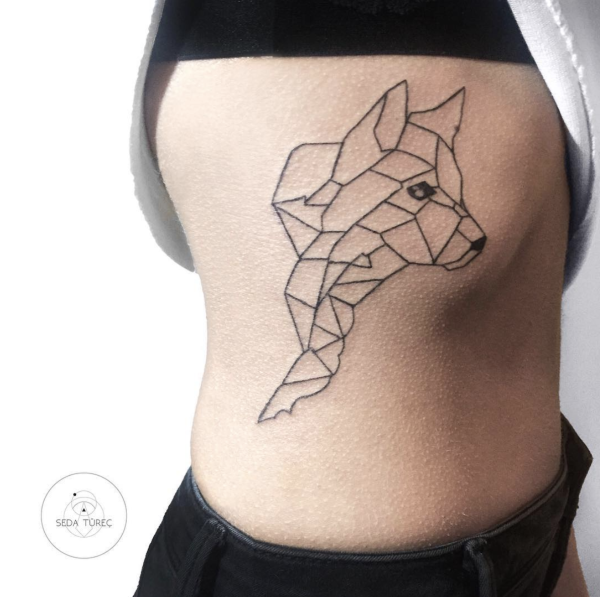 For more:
https://www.instagram.com/sedaturectattoo/ 
Since I was a child, I was really interested about art and the spiritual world. As the human nature orientates our behaviors and conceptions, we all want to live in a society and want to feel safe. What differentiates artists from normal people is generally a deeper way. I consider my inner world of the mind as important as the outside.
I enjoy thinking, exploring my thoughts and feelings as well as meeting new people, new cultures and traveling. I love meeting every age and race of people and listen to their stories and expectations. I try to understand the societies, read about history, human behavior, psychology, sociology and try to link them with my creativity, productivity and technical education.
After years of basic education, which guides all the people living in today's societies, I understood that I should do something different for my soul and peace. The only thing that suppresses my ego and makes me feel alive is art. I love being totally attached to my work without thinking anything.
I love to tattooing because, it enables me to touch people's lives directly.
About this project
Right now I want to learn "Bamboo Hand Poked Tattoo"ing and want to introduce this gorgeous spiritual tattooing style to my lovely country, Turkey. It is a really hard techniques which requires long hours of training and great concentration. There is no way I can learn this hard style in Turkey because there is no professional to teach.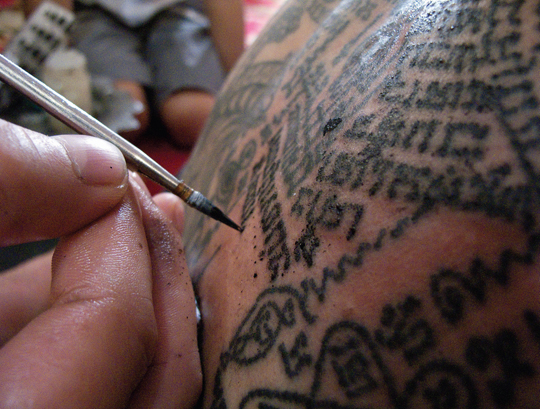 Here is the school I want to attend. I have been there back in 2015 for a month to learn tattooing. Was the best place for this education...
https://bangkok-ink.com/bamboo-hand-poked-tattoo/ 
Right now I don't have money to afford this education, I need 6000 USD more for this trip (I only have 2000 USD right now, I have been trading cryptocurrencies to earn this amount of money). Bamboo tattooing takes longer to learn, therefore I am planning to stay for at least 2 months.
Rewards on offer
I also offer custom design for my clients. I would be for happy to design you anything you want, either tattoo designs or just anything on paper! 
And if you ever come to my country Turkey, I would be so happy to give you a tattoo! Whether by machine or by poking!
The team
Bangkok Ink Tattoo Studio has the most talented bamboo hand poked master tattoo artists in the world and three of the best machine tattoo artists in Thailand.
Their Bamboo Sak Yant Thai Tattooist disciples have been trained by the world famous Sak Yant Master Ajarn Ohr and they can give a true white magic chant and blessings in the art of Sak Yant. It takes them many years of training to get to this level. They rotate between the studio and Ajarn ohr's Temple.
My plan is also create a nice little portfolio. I need this to advertise my tattoos. Of course there is always risks.
Risks and challenges
1- I don't have a house right now. I moved back to my mother's place to save money for this journey. I will need to rent a place and create a studio. 
2- I might really struggle learning this technique.
3- I won't be very successful advertising my tattoos. 
Thanks so much!