Giant YUKI mural
Primary tabs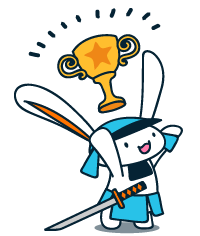 Congratulations!
This project was successfully funded on Thursday the 18th of December, 2014
£526 was raised by 7 supporters — that's teamwork!
---
Want to raise money for your own business or project? Start your own project now
We're going to paint a massive YUKI mural in Bristol
Last month we got the super talented graffiti artist Deams to paint YUKI (our mascot) and our logo near Temple Meads in Bristol. It was awesome, but it was never going to last for ever, and now it's been painted over :(
So now we want to paint an EVEN BIGGER YUKI. Join us on this exciting journey!
Where will it be?
We've been offered a wall in Stokes Croft, famous for it's street art and revolutionary ideas. YUKI will be in good company!
How much is it going to cost?
We need to raise at least £500. This will cover all of the costs including:
paints (obviously!)
a cherry picker or scaffolding (to reach up high!)
What's in it for me?
Seeing this HUGE SAMURAI RABBIT isn't reward enough? Well OK, you can get some of these exciting rewards:
stickers, postcards and badges
t-shirts
plush toys
vinyl toys
the FANCY BOX !
the SUPER MEGA BOX ! 
Sounds awesome, right?
It is, so pledge now to make this GIANT SAMURAI RABBIT a reality :)
£
526
pledged of £500 goal (GBP)
7
backers
This project ended on Thursday the 18th of December, 2014
This is an all or nothing project. The funding target must be met by the time limit otherwise the pledges will be cancelled.
This project was created by
Get these rewards
£10 – The HANDYMAN Option
YUKI Stickers, postcards and YUKI Badges
£15 – The ART TEACHER Option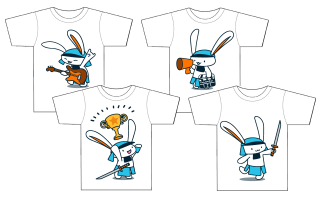 T-shirt with choice of YUKI character
£15 – YUKI PLUSH OPTION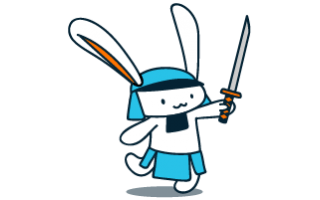 Classic YUKI pose Plush Toy
£20 – YUKI VINYL TOY OPTION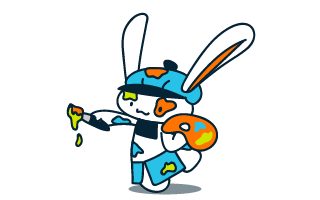 YUKI vinyl toys, 3D printed. Choice of poses.
£50 – The Fancy Box Option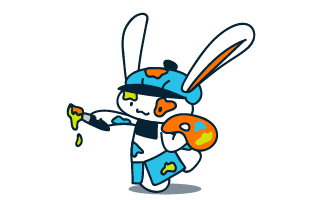 We send you a YUKI branded box with tshirt, soft toy, vinyl toy, stickers, postcards and badge packs.
£250 – SUPER MEGA BOX DEAL SPECIAL OPTION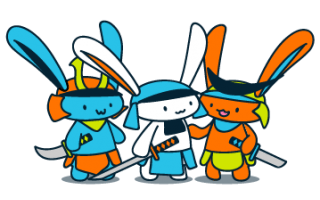 All the YUKI MERCH we have..
You know what you want and it's EVERYTHING.
We will send you a YUKI branded box with FIVE tshirts, FIVE soft toy, FIVE vinyl toys, ALL OF THE stickers, postcards and badge packs.
£400 – Crowdfunding Workshop Option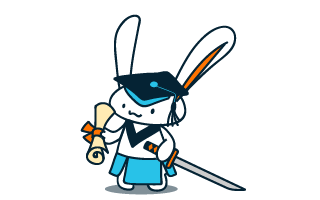 Two hour funding workshop for your business, organisation or community group.
During the workshop we will identify the funding requirements of the individual, organisation or business and show how you can access alternative and traditional funding through Fundsurfer which includes crowdfunding, crowdfunded loans, grant funding, Private Equity, Venture Capital, CSR, Sponsorship and more.
Featured crowdfunding projects