Ubiquity University
Ubiquity University offers distance learning and innovative classes to global students through strategic partnerships with educational networks.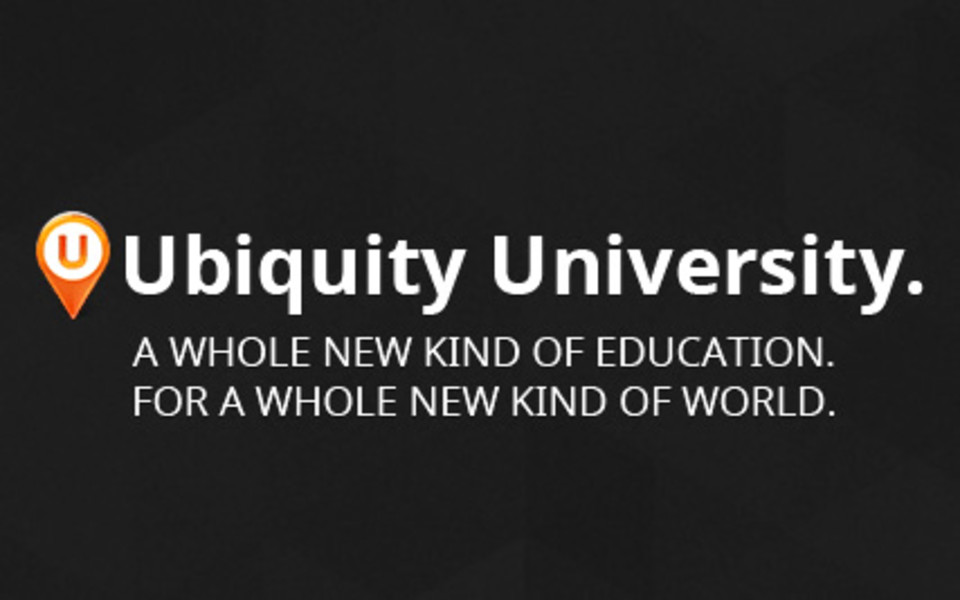 Ubiquity University is an accredited, online University that offers competency-based badges, certificates and degrees at the Undergraduate, Masters and Doctoral level.
Ubiquity's globally accessible and universally affordable social learning platform is uniting a global community of changemakers and life-long learners who share the desire to make a positive impact in the world.
Unlike traditional universities, we understand that exams don't define you. That's why we focus not only on the latest content, but also on personal development, self mastery and "social entrepreneurship" projects around the world. For the first time, here is an education that prepares you for the real world and that reflects and rewards you for the entirety of your knowledge, skills, achievements and experiences.