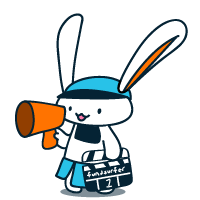 Fundsurfer is a next generation fundraising platform.
We provide access to a unique blend of funding options and support for projects and companies.
We give great ideas a helping hand.
So let's get your business or project funded!
Find out more about our different funding options.
£10,217,973 raised so far
$13,597,261 USD
€11,475,805 EUR
Featured crowdfunding projects
Featured equity investment projects
Why choose Fundsurfer?
Quick and easy
Easy to get started
Get up and running quickly
Email and phone support
Flexible
Wide range of funding options
Choose the funding that's best for you
For individuals, startups and SMEs
Help & support
We'll help you get your project funded
Get additional and bespoke support
You'll have the best chance of success
Testimonials

It was having that extra bit of support that really boosted my campaign and also my platform as a writer, it was less about the money and more about my personal story and journey as a writer. I've since crowdfunded again with Fundsurfer for a literary festival!

Amy Morse @AmyMorse_Writer

I would absolutely recommend Fundsurfer to anyone because I had a really great journey with those guys.

Ewa Rukat @youandmeowcafe

Fundsurfer were a great partner in getting us set up, first of all they were able to tell us what funding options would suit our business and when we chose crowdfunding they showed us how to run a successful campaign.

Robin Halpenny @Bearritos