We've helped hundreds of projects like yours to achieve their goals
Here are a few great examples of social, creative and business crowdfunding successes
Crowdfunding with Fundsurfer
Crowdfunding is not rocket science, it's all about executing a well prepared campaign.
Fundsurfer provides a supported crowdfunding service where we can help you succeed.
Free Strategy Consultation
Discuss your crowdfunding strategy with a crowdfunding expert
Pre-launch Planning
Get a free crowdfunding schedule, email templates, and our how-to guides
Flexible Crowdfunding
All or nothing, flexible, and open-ended
Support at every stage
Email and phone support when you need it
Helpful crowdfunding advice
Get hints & tips and keep on top of your campaign
Social media marketing (add-on)
Increase engagement, donations and interaction with your campaign
Fundsurfer Marketplace
Get discounted products and services from our marketplace experts
How does crowdfunding actually work?
Crowdfunding is a way of raising money online while also building support and momentum for your project or company.
By reaching a large number of people individually who put in small amounts of money you can raise the funds you need.
It has changed the way that we fund our communities, projects and companies.
You can accept pledges from credit cards and Paypal in over a hundred currencies. People can even make donations using Bitcoin.
We understand crowdfunding
And we make it simple and flexible:
Set a funding target
Set a deadline if you need one
Extend your timeline or reduce your target if you need to
We'll help you crowdfund your way to success by providing you with the support you need be successful.
Hear from some of our happy fundraisers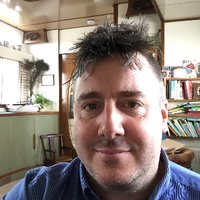 "Huge thanks to Fundsurfer for all of your support and guidance, an amazing platform with real people helping!"
Robin Adlem, Aid Box Community
"I ran a crowdfunding campaign for my first feature length film and we raised a good portion of our budget on the platform. We also generated interest in the film that we're benefiting from now that it has been released. Overall we had a great experience using Fundsurfer!"
Liam Hughes, 7x7
"It was having that extra bit of support that really boosted my campaign and also my platform as a writer, it was less about the money and more about my personal story and journey as a writer. I've since crowdfunded again with Fundsurfer for a literary festival!"
Amy Morse, Solomon's Secrets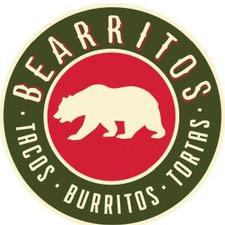 "Fundsurfer were a great partner in getting us set up, first of all they were able to tell us what funding options would suit our business and when we chose crowdfunding they showed us how to run a successful campaign."
Robin Halpenny, Bearritos
"I would absolutely recommend Fundsurfer to anyone because I had a really great journey with those guys."
Ewa Rukat, Bristol's First Cat Cafe
Transparent fee structure
Our fees are transparent and easy to understand. For full details see our crowdfunding pricing
DIY crowdfunding
Help creating your project
Mid-campaign review
Promoted through social media
Email support
Full service
Help creating your project
Help managing your project
Mid-campaign review
Featured in our newsletter
Featured on the homepage
Promoted through social media
Promoted on crowdfunding portals
Write & distribute a press release
Email and phone support
Only the best projects
What kinds of projects can you crowdfund on Fundsurfer?
Startups and businesses
Creative and hobby projects
Charities and community groups
… but not for healthcare fees or personal bills
We review every project that gets submitted, and only launch the ones that we think that we can help, and that are most likely to succeed.
So if you have a business, registered charity, community group or have a creative project, what are you waiting for?
Or if you're not ready yet, sign up now for a free funding consultation or request a callback