MyCoolClass Learning Platform Owned by Teachers, Not Venture Capital. Help us Grow!
Primary tabs
Help us develop an international learning online platform cooperative owned by teachers, not greedy hedge funds.
MyCoolClass is the only global online learning platform cooperative owned by teachers, workers, and investor members. We are undertaking a share issue to raise the funds needed to develop our platform, effectively market our teachers' services, and grow our society to become a profitable business.
To reach our aspirations and to better the lives of online educators and their students, we are seeking philanthropically minded investors and everyday working people to invest and join our community with a cause.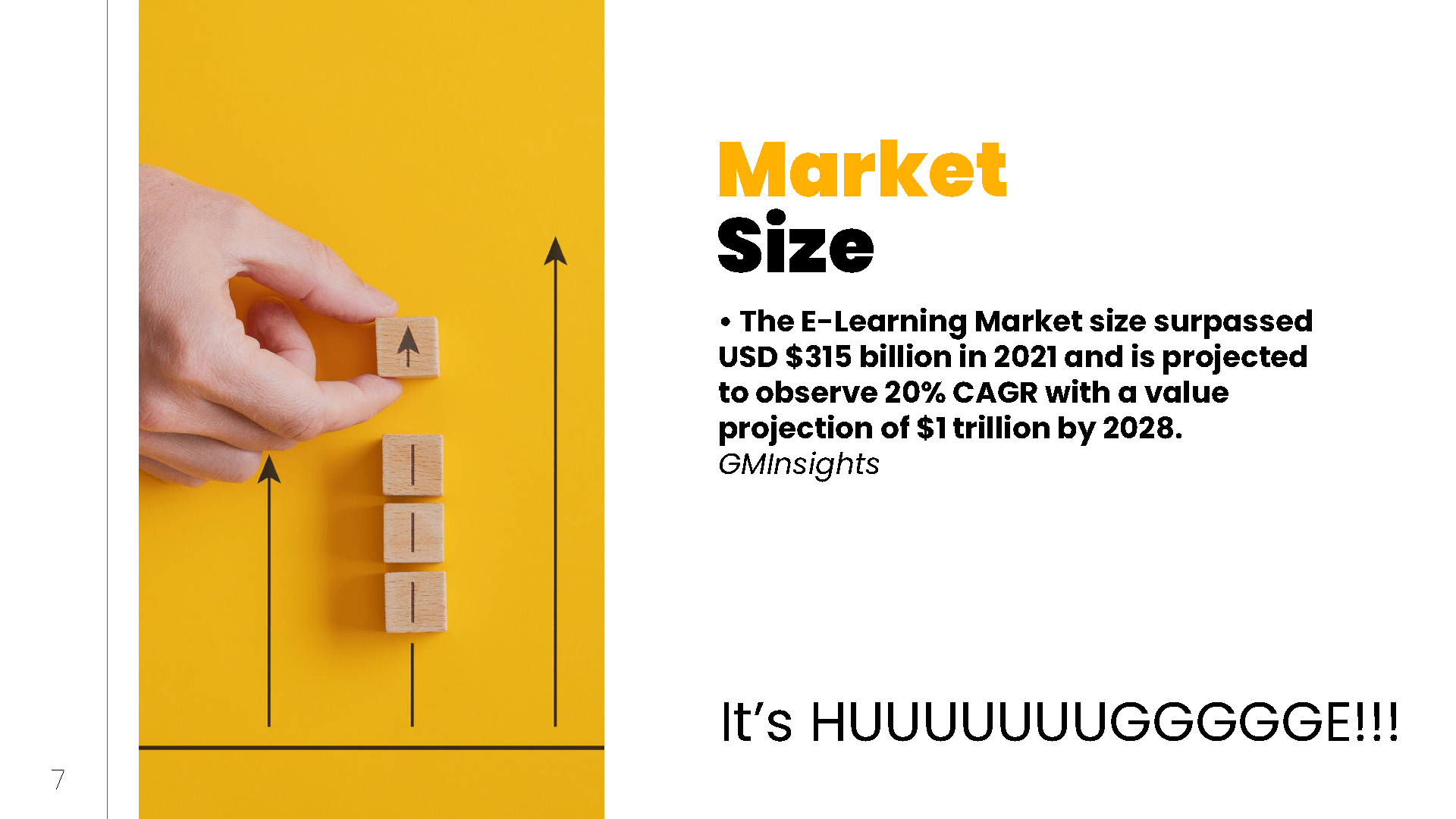 Bringing Fairness to Online Education
MyCoolClass is a new co-operative owned by teachers, workers, and investors.
Our mission is to bring fairness and equity to a sector defined by rampant profiteering and exploitation, in which both teachers and students are both exploited by platform owners and where colonial era attitudes prevail, valuing teachers based in the developed anglosphere regardless of ability more than proficient English speakers based in the rest of their world.
We are raising capital to develop our software platform and market ourselves to students and teachers around the world. Based on our experience since launching in earnest last year, there is a large market for a platform like ours, and we're equally confident that this market can be accessed through effective marketing.
With your help, we can build an alternative to the venture-capital owned giants that can challenge the online learning sector, because platforms live or die by the teachers who teach on them. After years of poor pay and job insecurity, we believe that teachers are ready for something better, something new, something different. That's exactly MyCoolClass.
In our documents, you can see a more detailed breakdown of how we propose to spend the money, and the financial projections showing how that investment will lead to increased revenues. It shows that the key to whether the business succeeds is a relatively small increase in the number of teachers we have and the numbers of sessions each teacher teaches.
We're incredibly confident that we can achieve these increases, based on our knowledge of the sector as teachers, and our experience since we started the co-operative.
But as a co-operative, we can't access 'traditional' tech venture capital funding, which is based on the idea that at some stage, we'll sell out to a bigger beast at which point the early-stage investors cash in their chips. We're a common ownership co-op, so that is not and never will be part of our story.
Instead, we need philanthropically minded investors who know a good business proposition when they see one but who also want to know that they are investing in a purpose-driven organisation for whom making a super platform is our business and making the world better and fairer is our bottom line.
What are Community Shares?
This is a community share issue, which is a much snappier name for what they are legally speaking: 'withdrawable shares in a Co-operative society'.
Unlike shares in companies, you'll not get a dividend nor are you able to sell them to someone else. Withdrawable shares work a lot more like a bank account, as you get your money back through withdrawing it from the society. However, MyCoolClass can only give it back to you if we're doing well as a business (we need to have sufficient trading surpluses and ready cash to enable it to give you your investment back in legal terms).
Like a bank account, we pay interest each year on the investment, which we plan to be 5% from the first year of the investment. Interest will be paid annually at the end of the fiscal year, after being confirmed by the members at the society's AGM held earlier that year. We will pay you interest every year via an addition to your share capital account (where it will compound) to be withdrawn in a lump sum at some point in the future.
Each year, the Board will decide how much interest to pay, whether they can afford to allow shares to be withdrawn, and if so, how many. The other way to get your money back is though new investor members joining and giving us their money in a separate share issue. We do plan to open up the share offer to new members but that won't be for a few years after this first share issue.
What do Investors get?
5% interest on share capital paid from year one
 

A vote at the AGM on principal issues facing the society and the Board of Directors
 

The chance to stand for and be elected to the Board of the society
 

The chance to get their money returned on a first-come-first-served basis if share capital is available for withdrawal from year 3 onwards
 

UK Investors can get 50% Income Tax relief on your investment for the first £150,000 of investment, and 30% thereafter.
We propose to pay investors 5% per year from the first year after your investment in March 2023, which will be paid as new shares, so your investment will compound.
We will start to allow investors to withdraw funds from 2024 onwards and can allow a maximum of 10% of total capital to be withdrawn in any given year. Each year, the board will announce the total capital being made available for withdrawal, and how to apply for it.
The Board's policy is that the total amount of capital available for withdrawal each year will be divided by the total amount requested to be withdrawn, and the resulting percentage will be applied to every request. So, if we have £25,000 available for withdrawal and £48,000 requested, that means every request will receive 33% of the amount that they have requested.
Growth & Projections
Just to break down the figures, currently, MyCoolClass is realizing a monthly revenue of £2,000 with nearly 300 teachers onboard. The revenue is being derived from 7% of the teachers who are actively involved instructing private students, which is one of our three revenue models.
From these figures, we have not factored in the growth in the subscriptions as the activities on the platform start to increase, we have also not factored in our expected 'cash cow' – Advertised Courses, our own unique staple product.
With these revenue streams combined and adequate funding to finance our marketing strategy, we are expecting that teacher participation will drastically increase from 7%, especially as we grow, and more teachers join our cooperative. Because of the positive relationship between the growth in teachers and activities, we are expecting the same trend in revenue.
Our minimum activity scale has been pegged at 30%, which we feel is very conservative. As the cooperative pushes towards the 1,000 teachers mark by the end of our 2nd year, engagement and marketing campaigns would have opened the way for teachers to earn a median income of around 500 GBP each month.
MyCoolClass expects enormous revenue growth in the first year and beyond after receiving adequate funding. The co-operative's unique business model and advertised courses will continue to attract the best teachers in the industry and propel continuous student growth. This growth will be exponential.
MyCoolClass is the only global online learning platform that is structured as a worker co-operative comprised of independent educators.
Online teachers, including, but not excluded to English as a Second Language (ESL) teachers and tutors are a community among themselves. Most teachers really enjoy their work, but do not enjoy the injustices endured by working with companies backed by venture capital and hedge funds. Once MyCoolClass has a modest amount of financial resources to market teachers' services, there will be enormous teacher demand for the platform, and a chance for teachers to collectively own a fair business.
Unlike our competitors offering advertised course models, MyCoolClass is not just for children, but all ages. Our competitors also only hire teachers from the USA, UK, Canada, and Australia, and most classes are in English. This has become common in the English teaching industry in the past 30 years due to marketing tactics based on racist stereotypes of competence.
MyCoolClass provides a platform for all qualified teachers to offer unique courses in a variety of subjects and languages. Our requirements for teacher members will ensure we get quality teachers but will assess these much more on the principal issues of their fitness to teach than racist colonial assumptions about who is best placed to teach English and who isn't.
Once adequately capitalized, MyCoolClass is extremely well positioned to attract a high number of qualified teachers teaching classes across a broad spectrum of subjects.
Beyond the competitive advantage our co-operative business model creates, the platform will also have advertised courses offered, unique to any of our competitors.
Advertised courses are where a teacher creates and offers their own niche classes in a variety of subjects, skills, and topics. The students enroll in the course because they want to learn about a specific topic versus choosing a teacher. Our closest competitor in the area of advertised courses has an age limit of eighteen for students and only allows teachers from a handful of English-speaking countries.
We believe that the best teaching is based on fundamental human relationships of trust, and as a co-operative we celebrate that human dimension. It gives us an edge over our competition whose direction of travel is in the opposite direction. They want to systematise learning and drive out the human element – as a cost – as much as possible to maximise their profitability. The perfect class to our competitors is one developed by a machine-leading algorithm, delivered by an AI bot. Not for us.
MyCoolClass features advertised courses to any age group and on almost any subject (minimal restrictions only) with no restrictions on where teachers or students are located. This will also attract high quality teachers who do not want to be subjected to abusive compensation plans, high commissions, and those who want to escape the mundane classes they are required to teach on other platforms.
Students follow teachers, not companies. Once MyCoolClass receives working capital to run advertisements and more teachers in the industry become aware of our advertised courses (launching June 2022) they will begin committing more of their time to MyCoolClass and inevitably their existing students will also begin to follow them to MyCoolClass. This has already happened with some of our more engaged teachers but will happen on a much larger scale as improved marketing and advertised courses come to fruition.
Since our inception in December 2020, thousands of teachers have expressed support by signing up for our mailing list early on and really want to see MyCoolClass succeed. The only skepticism has been that MyCoolClass wouldn't have the financial resources to fulfil our aspirations and be able to compete against the exploitative platforms so many teachers unfortunately rely on. MyCoolClass is extremely confident that with funding, it will be a game-changer, not only in online education, but platform gig work in general, inspiring others.
Currently, the growth projections are based on about 30% of our teachers being partially engaged. A more likely figure would be 40-50% with up to 60% possible. By offering on-going training and career development to our teacher members, we expect teacher participation to be much higher than the oversaturated platforms our competitors offer with high teacher turnover.
Where does my money go?
Our founding team has been working crazy hard for the past 16 months. We have done everything possible to get this far with little more than sweat equity, teacher contributions, and donations from supporters.
Now, we need to raise capital to effectively market our teachers' services, hire specialists, build an app, and pay our workers who made everything possible.
In the event we do not raise our minimum target, we will let you know and refund your money.  
Who will run us?
Our founding board will be running things between now and the first AGM, to be held by the end of October 2022. You can view the board members' details in our business plan.
At that AGM, all the Directors will resign to enable a new board to be elected with the confidence and legitimacy of being democratically elected by all our members. Existing Directors can stand for re-election, as can any member who can be nominated.
Because we have members from all over the world, we will be conducting meetings via video-conferencing software, such as Zoom.
Our members have resolved that the maximum number of Directors will be 9, with 5 elected by and from teacher members and 2 by and from investors, and with provision for the Board to co-opt 1-2 further Directors who they feel will add value to the co-operative's decision-making.
In the future as the trading position of the co-operative grows and we increase our number of users, we will seek to grow membership from user members and in due course will bring resolutions to the general meeting to increase the number to allow us to bring some user representation onto the board too.
Under UK law, co-operatives must be directed by their members, who must be in a direct trading relationship. As investors are – unless they are also users or consumers – not trading with the co-op, their voting strength at general meetings of the society is capped at 10% of the total votes cast.
Documents
Click to download:
Share Offer - Business Plan
Financial Projections
Governance - Rules
Pitch Deck 
 
FAQ
What is the minimum and maximum investment?
The minimum investment is £100.
The maximum is £25,000.
Who can invest?
Anyone over the age of eighteen can invest.
Can organisations and businesses subscribe for Community Shares?
Yes. A representative of that organisation will need to become a member of the society as nominee for their organisation/business.
Can people club together to buy shares?
Yes, but as with organisations, you'll have to nominate a member of your group to be the named shareholder in our share register.
What if the society isn't financially successful enough to survive?
If we did become insolvent, the ability of investors to recoup the funds they have invested would depend on firstly the value we (or the appointed insolvency practitioners) could get for the assets of the society and secondly, the value of our debts at that point. In the event of our insolvency or orderly winding-up, the proceeds from the sale of those assets and our cash would firstly pay off all our creditors, and if there were any funds left at that point, would be used to pay back shareholders as much of their investment as they have outstanding as possible, on a pro-rata basis.
As we are a common ownership society should there be any surplus after returning funds to investors this would have to be given to another organisation supporting the co-operative movement and which has a similar common-ownership clause.
What happens if I don't get all my investment back?
Although we are registered as a society with The Financial Conduct Authority (FCA), the sale of withdrawable shares in the society is not regulated by the FCA. Like many investments, these community shares are at risk, and you could lose some or all of the money you invest.
Unlike deposits with high street banks, community shares are not covered by the Financial Services Compensation Scheme, nor is there any right of complaint to the Financial Ombudsman Service.
If you are considering investing a significant amount, then you may wish to seek independent financial advice before doing so.
Investors who have claimed tax relief would also be eligible to claim loss relief against their tax liability for the difference between what they invested less any tax relief already claimed and what was returned to them.
Can I sell my shares?
No. This investment is in withdrawable share capital which cannot be transferred, sold, or given to anyone else, except on your death. You can tell us in advance who you wish to transfer your investment upon your death, and we can transfer the first £5,000 of your investment to them; any investment above £5,000 requires your beneficiary to be explicitly named in your will. If you do not nominate anyone, then the Board will rely on the instructions given by your executors.
Can shares increase in value?
Shares cannot rise in value, so there will never be a capital gain. They may be reduced in value if our auditors instruct us to do so if they believe that the value of our assets has fallen.
Will I get a share certificate?
Everyone who invests will receive a digital community share certificate. Certificates will be sent by email after our offer closes, and we have successfully reached our minimum target.
What will you do with my personal details and data?
Your personal details as submitted on the application form will be held by the society and used in accordance with the provisions of the rules and of the 2014 Co-operative and Community Benefit Societies Act. Only members can inspect the members' register and view members' names and addresses (but not how much they have invested) but the society will not share, sell, or provide my details to any other individual or organisation and will ensure compliance with the GPDR regulation in accordance with its responsibility.
Can teachers or workers invest, or can investors become teachers?
Yes. Teacher and worker members can invest in community shares but will remain classified as a teacher or worker member.
Investors who apply to be a teacher and are accepted, will be classified as teacher member after completing their probation period.
You can learn more about applying for teacher membership here.
Can I make a donation instead of investing?
Absolutely! We understand that some people may not want to commit to an investment or would rather donate money with no strings attached. You can click here to donate via PayPal. Thanks in advance!
By investing in MyCoolClass, you are investing in the future of online education and fair work for online teachers. Join our co-op and become an ethical investor today!
£
41,050
invested of £100,000 minimum target;
our maximum target is £500,000
12
investors
This project ended on Monday the 31st of October, 2022
Organisation name
MyCoolClass Co-operative Limited
Contact email
communityshares@mycoolclass.com
Website and social links
Recent comments
Not much, but all I can afford. :)

— kirstyjay
---
My Cool Class has created an incredible opportunity for teachers to take control of the Online Learning Industry. Teachers deserve a living wage, and a safe and supportive community, free from discrimination.

— ceciwills
---
IMPORTANT INFORMATION FOR PROSPECTIVE INVESTORS
If you are in any doubt about the information on this website, the content of the accompanying annual report or the action you should take, you should immediately consult a person authorised for the purposes of the Financial Services and Markets Act 2000, who specialises in advising on investment in shares and other securities.
Prospective investors should be aware that the value of the shares, which will not be quoted, can fluctuate. In addition, there is no certainty that investors will get back the full amount they invest.