£15 – Social Economy Appetizer ticket for one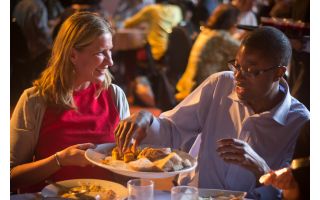 Event 1
Informal pitching and networking event
Achieve your goals, turn your dreams into ambitions and your ambitions into actions, be inspired and enjoy:
- an inspirational speech from Andrew Wyatt, a former RAF acrobatic pilot with the Red Arrows. Andy is now a commercial airline Captain, TV presenter & motivational speaker.
- delicious food from Bristol's Moroccan community.