New Reward Added!
Body
Fancy a galaxy mural in your home or office?
Look no further as we've a great new reward from one of Bristol's finest...
NEW REWARD - Home or Office mural by CHEBA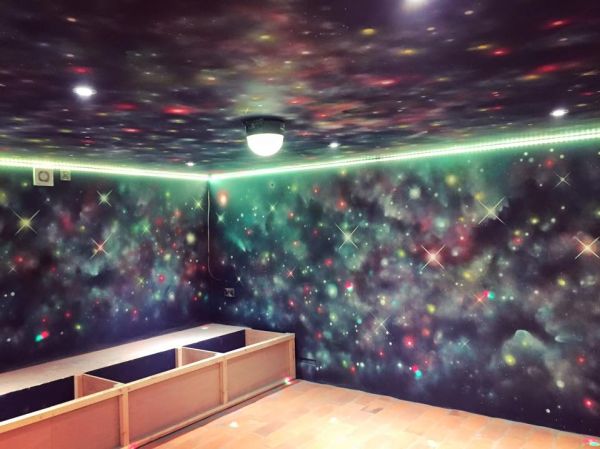 CHEBA
A pioneer of the modern poster and sticker culture, Cheba began plastering the streets with his striking yet simplistic characters inthe early 2000's. Shortly after picking up a spray can, Cheba quickly became addicted to painting the city's landscape and has been a long-standing figure in his hometown of Bristol's thriving street artculture.
Cheba's recent work is heavily inspired by Space, specifically the Hubble Telescope images but also an ongoing interest in the contrast of nature and urban environments, drawing on the life and decay from around the more forgotten areas of the city. He combines the graffiti staple of spray paint with more traditional medias such as oil, acrylic and ink, experimenting with their textural qualities to give the element of life into his work.