8 1/2
Body
Hello Flicksters. In just over a week we've almost made it to a third of our total. Thank you all so, so much. When this thing kicked off I wasn't quite prepared for the deluge of love, wishes of success and, from you guys, generous donations that has happened. It's amazing that an idea we've been nurturing for so long has won your vote of confidence. So, sincerely: thanks.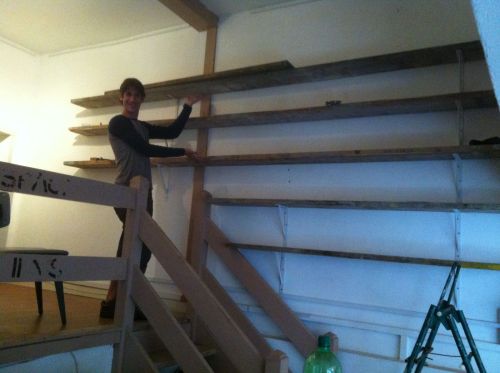 As the New Place begins slowly to take shape, I'm growing increasingly confident that it is going to be a wonderful place! We hope to be ready by the the end of October to allow as seamless a transition as possible from Clifton to the Steps with minimal downtime... Ideally, we'll close Richmond Terrace on the 31st October and reopen on Christmas Steps November 1st.
As ever, please feel free to visit us as we refit the shop and please, help us reach the total by continuing to spread the word among your friends and philanthropic relatives!
I'll keep you posted,
Dave Taylor
x