We're learning from our schools
Body
We love our schools!
14 days and £1,165 left to go.  I'm not scared.  Are you scared?  I'm not scared.  OK, a bit scared.  But hope is currently outweighing despair, thanks to the news we've had this week about what some of our local schools have been up to.  First up, the amazing PTFA at Holy Cross Primary School came up with the cracking idea of selling ice creams – huge thank you to Marisa Dee and your colleagues! We cam't wait to see how much you raised!
Yesterday we got the brilliant news from Sharon Redfern:
"Last week Luckwell Primary School was transformed into Luckwell Town, with children acquiring new skills and learning about finances. At the end of the week, parents could exchange money into pounds to spend at Luckwell Town. Luckwell School has chosen to donate the £250 raised to the Bedminster Lantern Parade" 
Woop!
And then I got a knock on the front door and it turns out that Ashton Gate Primary School have been fundraising too.  Beech Class and the PTA team raised over £150 in ice cream sales, and also held a dress down day in support of the Lantern Parade.  We look forward to seeing how much they've raised too.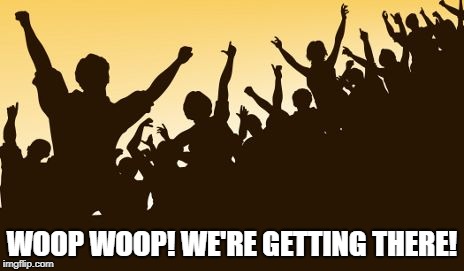 So what are we learning? 
We're learning just how how flipping fantastic all the kids, parents, carers and teachers at our school are. 
It means so much to us all that you are doing to keep the Bedminster Winter Lantern Parade going.  Without you, we'd be totally stuffed!
Thank you, from the bottom of our hearts.
We're not out of the woods yet, so keep on donating and sharing like crazy.
We can do this!