A really important update (and some football references - it seemed topical)
Body
I don't know what to say.  I really don't.
As I may have hinted yesterday, I was a bit nervous about hitting our target in the next two weeks.  That was a bit of an understatement.  I had about the same tension levels as Peter Schmeichel during yesterday evening's penalty shootout between Denmark and Croatia.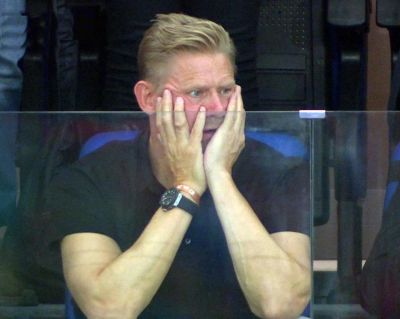 What I didn't expect was today's news, which made me feel like this:
(and I might have used some of the "Language" than observant lipreaders might have spotted during his happy outburst)
For, today we received a donation, which has meant we have only hecking well hit the target!  And that means, unlike poor Denmark, victory is ours! Ours!
That's right!  You heard it!
The Bedminster Winter Lantern Parade 2018 is on!  That's right!  It is on! You are the first to know this news because you, you awesome people you, are the reason why it will be a thing.
Thank you from the bottom of our hearts to each and every one of you!
But the story doesn't end here. 
Not by a long shot.
We're through to the next round!
We're going to be able to put on the Parade this year, but it will use up all of our Emergency Super Back Up Cash Stash that we have in reserve to keep our collective heads above water.
Anything that we raise from here on in increases the chance of there being a 2019 Bedminster Winter Lantern Parade (I can't believe I'm saying that!), so lets keep the momentum going.
We still have a host of lovely rewards available (including some super treats I had been keeping to one side just in case we needed a big push), so you know what to do – keep on sharing and hassling friends, family and perfect strangers to donate to keep the Bedminster Winter Lantern Parade shining!
And I'm out of football references.  Thank goodness.
Thank you so much, folks!
love from the #bemmylanterns team x