First Phase Recording: Done!
Body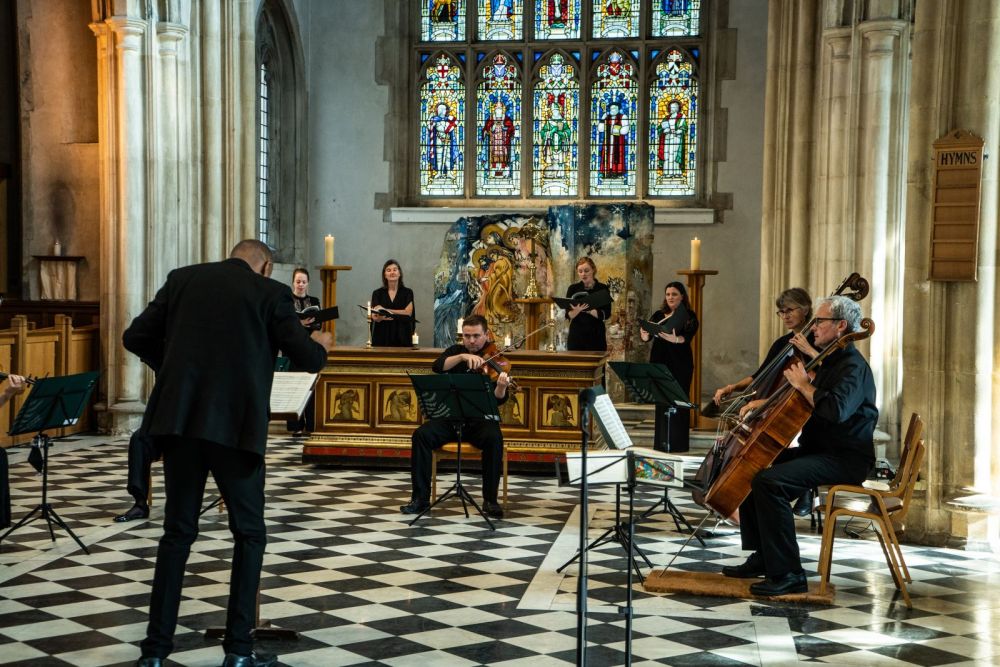 Dear All Supporters
I am delighted to let you know that on Monday 21st September we were able to go ahead with our first phase recording session.
Some of you may have heard that Nicky Spence, who is our Nicolas for this project, unfortunately underwent emergency surgery a couple of weeks ago, and due to this he was unable to sing for a number of weeks. We did all we reasonably could to try to find an alternative recording date that suited both Nicky and the rest of the team, but unfortunately rescheduling became horrendously complex – along with the nagging feeling that we don't know what may come along next in terms of government regulations that may put a halt to our plans. 
When we come to record the full-length film, with the entire work, Nicky Spence will be singing Nicolas. However, for this first phase – the initial short film that will be released this Christmas – the excellent Nick Pritchard will be singing. We all wish Nicky a very speedy recovery, and look forward to working with him in 2021. 
So a week and a half ago, at St Giles' Cripplegate in London, we recorded movements 1, 2 and 9 of Britten's Saint Nicolas with Nick Pritchard, Ken Burton, I Fagiolini, the City of London Sinfonia, pianists Iain Farrington and John Reid and organist Stephen Farr. It was a brilliant day, everyone involved worked incredibly hard to squeeze everything into the four hours we had available to us – and above all, it was wonderful to be in the room hearing and experiencing real live music-making between this excellent group of musicians. 
From this recording we are creating the guide tracks for the virtual choir – whose contributions we will be receiving over the next four weeks.
Bill Barclay (director) and Alex Barnes and his team (sound and vision) worked tirelessly throughout the session last week to get exactly the right shots that we needed to make this short film an unforgettable experience for you this Christmas, documenting this time we are living through with music and poignant images. We will shortly be posting a few photos on social media, and also making a full photo gallery with photos from the day available to our Gold and Platinum donors (there are a couple of tasters here – both from Matthew Johnson)... and we'll keep you updated as we move forward! 
Very best wishes
Naomi Taylor