DJ Derek: Repaint the Memorial Mural - Important update!
Body
Hello Amazing Backers!
Thank you so much for your support!
We have some important news for you regarding the DJ Derek mural crowdfunder. Whilst we were happily squirreling away putting together this fundsurfer, unbeknownst to us, friends and family of DJ Derek have been working incredibly hard to put together super exciting plans for a whole raft of tributes to Derek - we don't want to give away too much but we know it will feature a lot of love and another mural!
With such exciting plans in the works we definitely don't want to split the focus of the fundraising so we've decided to combine our efforts. What this means is that this fundsurfer will be suspended with all of the supporters receiving their awards as planned. The money raised will be used to purchase materials for the new mural. We really hope this is agreeable to you but if not, let us know and we can see what we can arrange.
We'll be sure to let you know about the full fundraiser when it launches!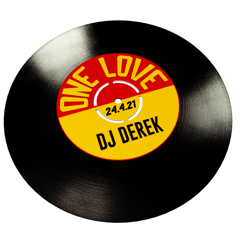 PRSC<3