Three Year Reflections
Body
I was elected just three years ago, when Bristol decided to turn its back on a party political leadership, largely because it had failed to deliver. Any fair person would agree that there has been transformation at the top and a lot has been achieved since then.
One of the first things I did was take full advantage of my independent status and, after initial reluctance by Labour to take part, created an inclusive four party cabinet, in place of one limited in scope and talent to a single political party.
This rainbow coalition makes best use of all talents, puts Bristol before party, and demonstrates we can do local government differently and more effectively. This has been a success but, like all change, it takes time to be absorbed, and has been resisted by those stuck in the politics of old.
As we approach the second term mayoral election combined with an all out Council election in May we are bound to see more party politics playing out – understandably so – but after that we shall, as a result of the mayoral system, see an end to annual elections and some real stability for four years.
My decision to stand for Mayor of Bristol was because I was frustrated at Bristol's slow progress and its recognition in the world and felt we had been held back by the old system.
My vision for Bristol was always one based on an 8 year term – taking us to 2020 – which is why I did not take this job on lightly. That vision comes from fifty years of my personal and professional experience making things happen in my home city. It comes from something that is quintessentially Bristolian, entrepreneurship. Throughout my working life, entrepreneurship, both business and social, has been at the forefront of what I have achieved.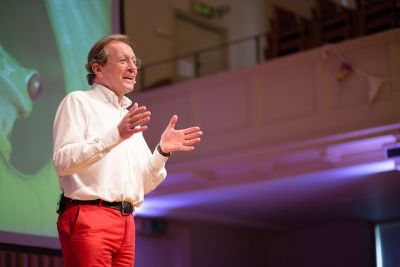 Since my election I have worked tirelessly to reinvent the way that the council works, making it more efficient, accountable,and democratic – not that you would believe that from some of the things my political opponents would have you think!
For example, I have introduced the quarterly Mayor's public question times where anyone has an opportunity to openly quiz me, supplemented by Radio Bristol and internet Q&A's. We have also evolved the consultation process around the introduction of policies to make sure that everyone has a voice on crucial decisions.
A proud achievement in my new role was to help secure European Green Capital, to which I had been contributing with many others from outside the Council and which was undoubtedly strengthened by our new mayoral system and a mayor with a passion for the environment.
There is no limit to my ambition to make Bristol the healthiest, fairest and most environmentally friendly city in Europe. Locally, nationally and internationally I have been banging the drum for Bristol's business, heritage, culture and diversity.
For example, we have given leadership in the debate regarding the refugee crisis to promote something that is entrenched in our city's DNA. We are a City of Sanctuary and we will always seek to support the most vulnerable in society.
Our international profile has grown significantly as we are attracting global investment for Bristol and the city region. I am proud that Bristol leads the way on so many important issues and as the Minister of Cities, Greg Clark, now Secretary of State for Local Government, said: the UK Government "sits up and takes notice when Bristol speaks.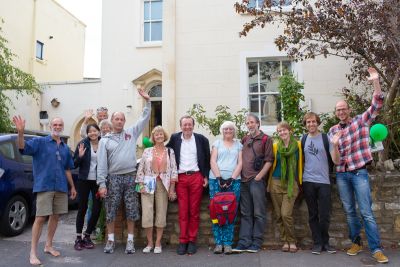 I have been delighted that employment rates in Bristol are continuing to rise and the number of young people claiming JSA has gone down by a third. However, a huge challenge remains, and while we must embrace the economic success in this city we must also make sure that everyone gets a fair share of this success.
Early on I set up a Fairness Commission and have ensured Bristol City Council leads by example with the introduction of the national living wage. I am engaging with Bristol's thriving business community to help advance social mobility across the city.
However I am sometimes frustrated by process and the rocks that are thrown in the way! I also understand and share the concerns of everyone who is feeling the impact of the massive financial cuts that are being applied across the board from Whitehall.
Bristol is faring better than most other cities but I know that this is not enough for those whose daily lives are severely impacted by these changes to benefits and legislation. Instead of being a constant voice of protest against these cuts I have decided to do something about it.
I have protected the council tax reduction scheme, for those least able to afford it, for three years, although few councils find that they can maintain this, and have defended those most effected by the bedroom tax. I have also worked with our independent public transport providers to ensure fairer fares and increase the number using our buses as well as cycling and walking, all contributing to a healthier city.
This is why I have asked David Cameron and George Osborne to devolve transport, housing and skills to Bristol city region. In order to be a fairer city we need these key decisions to be made locally.
I said I would deliver an arena and am doing so. It has advanced from being a dithering twenty-year-old conversation into being a reality.
In 2018 we will not just open our doors to this long awaited internationally significant venue, we will have initiated the development of the whole of Arena Island and adjacent sites around Temple Meads.
Along with the acquisition of the Royal Mail sorting office and other derelict sites and buildings, this will provide a massive boost for Bristol to coincide with the completion of the Metrobus network and a faster electrified rail link to London. This does require some broken eggs before the omelette comes together but it will be worth the wait!
I hope that in May people realise that in me they have someone who is passionate about our city and its people and understands and engages with every part of it. I hope we are demonstrating that we do things differently in Bristol and that I was elected as part of a social movement for change in 2012. I will continue to pursue our vison for a happier, healthier and more prosperous Bristol for all, which I am proud to be able to say is being delivered in extremely challenging times.
All the very best,
George Ferguson