We're having SO MUCH FUN!!
Body
Hey everyone!
There is no doubt about it -- we're feeling the heat with production just over two weeks away. We're working long hours, feeling stressed, getting frustrated, eating LOTS of chocolate... But you know what? WE ARE HAVING SO MUCH FUN!! 
This is our passion and our purpose, and we're living it every day. How cool is that??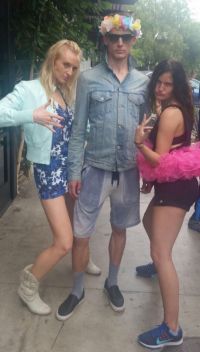 Yesterday we celebrated our gorgeous and outrageous producer and co-writer Katherine's birthday! She turned 26. I know, she's already producing her first feature, which she also wrote... Can we say POWERHOUSE?! We started the day off at Daybreaker, the morning dance party revolution, then had brunch before putting in a full day at the production office.
And some REALLY GREAT STUFF happened on Katherine's special day. We confirmed 2 more cast -- the supporting roles of Hayden and Eric, who work at the protagonist's tech start-up firm, and Liam met with two actors for Vince, the final piece of our core casting puzzle. We also confirmed our Director of Photography, who has worked with the best in the business as a 1st Assistant Cameraman including triple Academy Award winner Emmanuel Lubezki. He transitioned to being a DP a few years ago and is VERY excited to work on this film at this budget level, despite his epic career. We're going to start announcing all these wonderful people officially next week!
Your dollar contributions are making this all possible, so THANK YOU again for your support! Who can you reach out to with an invitation to join you, and us, in making this film happen?
LET'S DO THIS!! 
             7  x  7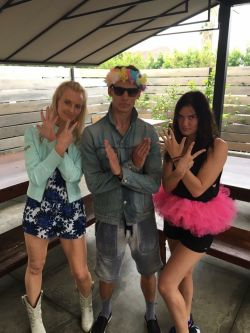 7  x  7