UPDATES - Facebook LIVE, Saturday 7PM
Body
Dear Supporters,
It has been a while!
Many of you have been asking me about cafe and if we are moving forward. I thought would be good to inform you all about current progress and to make some solid updates. So please join me tomorrow at 7PM on Facebook LIVE when I will be sharing the most recent updates with you all.
It is also a great opportunity for you to ask me any question you may have, plus there will be a surprise gift :)
Looking forward to seeing you tomorrow.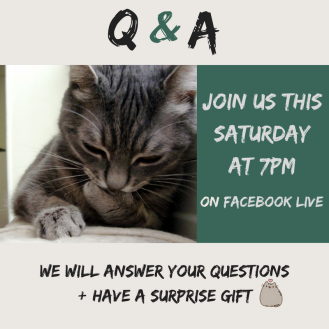 Best wishes
Ewa