Six weeks and a new goal
Body
Hi everyone and thanks again to those who have pledged so far. With the new adjusted target, I don't have far to go, so keep spreading the word.
A big thank you to those that originally pledged for tickets to the event for being so generous and understanding now that it's not going ahead. You'll be the guests of honour at my new event, which I'll organise separately from the crowd fund.
This project started with a book and somewhere along the way I lost focus. I need to concentrate on publishing the book.
I've been in talks with a local publisher and I'm excited about working with them instead of Amazon. Amazon's publishing platform has worked really well for me in the past and no doubt I'll use them again in the future but I'd like to try something different this time and get into some local bookshops.
Much of the story of 'Solomon's Secrets' is set in Bristol so it seems like a natural fit. However, it is much more expensive and riskier to publish in this way. Here's a breakdown of the costs: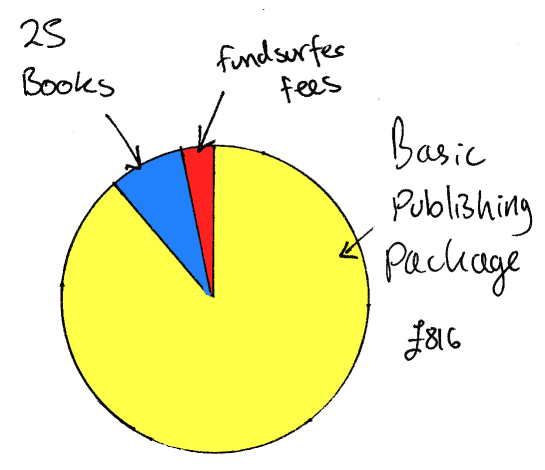 This week I have also been serializing Solomon's Secrets on my blog so if you'd like a sneak preview of the book or know anyone who might be interested, take a look here:
http://ideaism.blogspot.co.uk/
Enjoy it, and thanks for helpoing me to get through this!