Want to know more about my books? Watch the outtake video...
Body
I was going back through the SD card on my camera this afternoon and found a few videos that I shot when I was putting together the pitch.  Most of them were rubbish, but I did find one that I want to share with you.
It's of me talking about the books. I explain the plots of the books in more detail - so if jacket blurbs aren't enough to persuade you to buy the book and you want more, watch this....
eBooks are only £3 - go on, take a punt...£3 won't even buy you a decent pint these days, but it will buy you escapism and hours of literary entertainment! Bargain!
On the video, I mention that I'm going to show images of some of the locations in Bristol where the book is set - they're not on the video, but I thought I'd share a few here: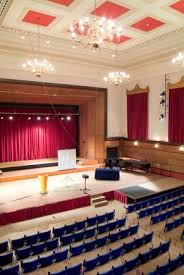 This is the Victoria Rooms. It is part of Bristol University and one of the first scenes in the book is of Sasha giving a presentation about an ancient manuscript at an event here.
Below is the entrance foyer of Will Memorial Hall, also part of Bristol University. In the book, I describe it as a 'cathedral dedicated to the worship of education'. In one scene, Sasha is chased through the corridors by a hooded man that she fears was sent to kill her.
Keep supporting me and keep telling all your friends! Thanks :)