Because one launch event is not enough...
Body
Hello fabulous backers and supporters!
I'm hosting a Launch Party this Saturday and anyone who's backed the project will already have had an invitiation.
I am also having an open launch event at Small Bar on King Street on Wednesday 26th November from 7pm onwards, no need to book, just turn up and tell eveyone - the more the merrier!
Find further details on Eventbrite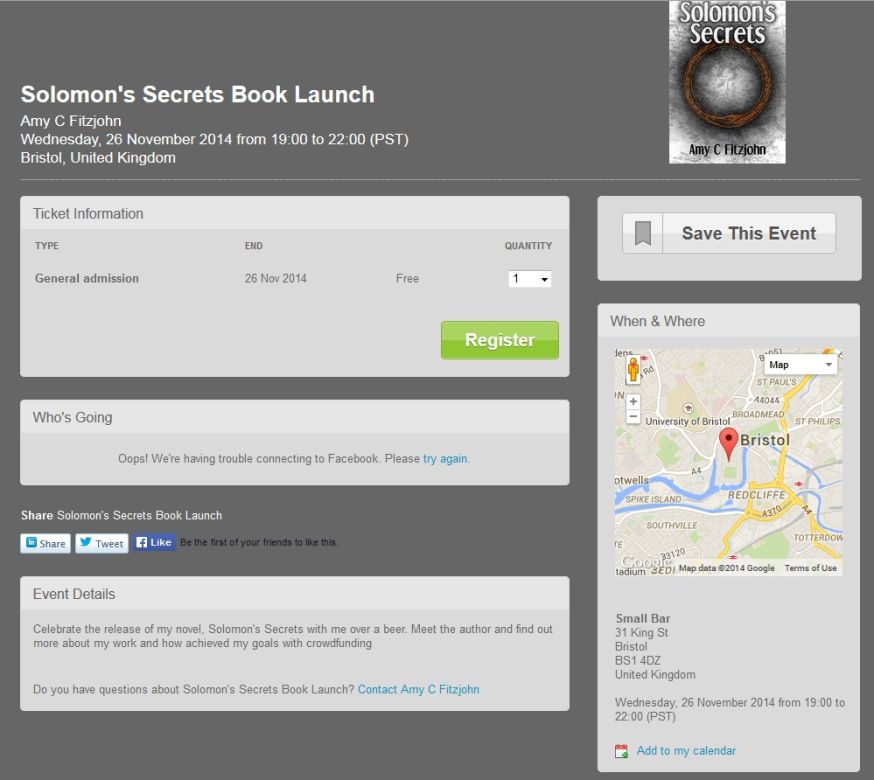 Come and say hello, hear about my books, get your signed copy or just enjoy a beer and a chat.
If eBooks are more your thing - here's the link to the new book on Amazon: http://bit.ly/Solomons_Kindle
Hope to see lots of friendly faces next week