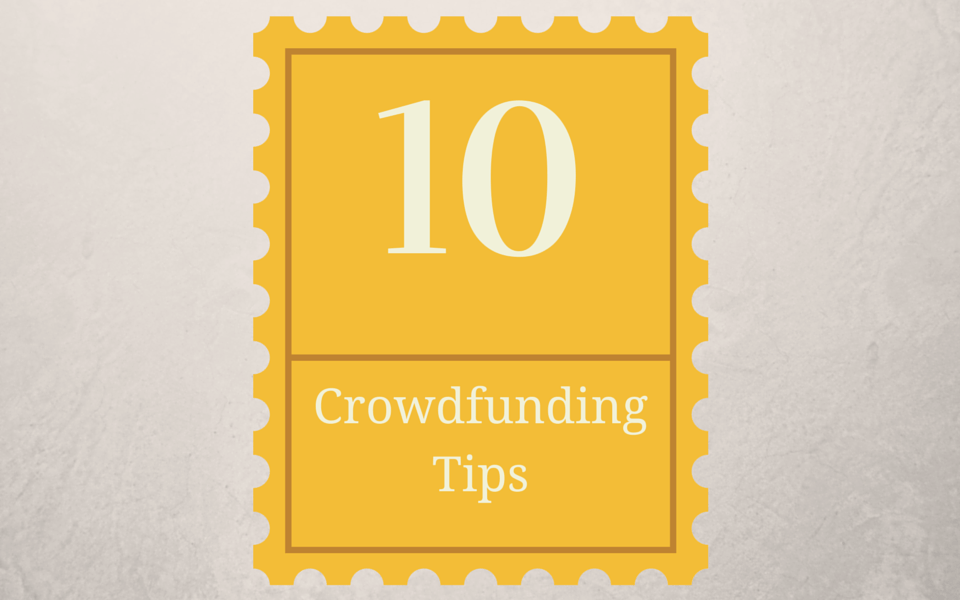 This is a guest post by Amy Morse, author of The Bronze Box and Solomon's Secrets (writing as Amy C Fitzjohn). You can see her crowdfunding project for Solomon's Secrets.
---
Is it a myth that there's no money out there for start ups? The media would have us believe that it's impossible to get a business off the ground these days because no one has any money to risk and that starting a business is expensive.
We hear that "banks aren't lending to businesses"…blah, blah blah – but who says that the bank is the only option for businesses?
We're on the edge of a revolution in the way we do business and access products and services. There is mounting evidence that consumers are rejecting the same old shops that are photocopied and cloned across the towns and cities of the UK and are looking for something different to spend their hard earned, and limited, cash on.
Far from being bad news for new and emerging independent businesses, this is an opportunity to stand out from the crowd and engage with your customers and fans in new and exciting ways.
So if we want to support the little guys, why are we even considering being financed by the big guys, i.e. banks?
Why not seek support among the other little guys? We don't need to be big fish, we can make an impact as a shoal. This is where crowdfunding comes in.
The principle of crowdfunding is that a project is posted onto an online platform, a financial target and date is set and then anyone can back a project by pledging support.
But it isn't money for nothing, crowdfunding is not about begging for hand-outs. There are different ways that it works. The most popular model, and more accessible for smaller projects, is where money pledged is exchanged for a reward of equivalent value. Effectively, customers are paying in advance to help the project get off the ground. The risk is low because if the target isn't reached, no one gets or pays out any money.
I chose Fundsurfer because I'm passionate about supporting businesses in my local area, it fits with my own ethos and is tailored for creative projects such as mine.
I successfully met my crowdfund target in July 2014 and finally published my second novel, Solomon's Secrets in October 2014 (http://bit.ly/Solomons_Kindle).
It has been a steep learning curve for me as small creative business.
Having been through the process, here are my 10 tips on accessing this route to finance:
Have a crowd. 70% of pledges come from your immediate network, so build a network of contacts before launching your project, to increase your chances of success.

Do your sums. First decide how much you need to get your project off the ground but allow for contingencies and factor in the charges. In the case of Fundsurfer, there is a 6% commission on funds raised.

Be realistic. Know your limitations and the limitations of your network. It's easy to get carried away with a big ambitious project, but the more money you ask for on your pitch the more work you will have to put in. Can you put in the time and effort required and do you have the capability to deliver on your pitch?

Keep it focused. Be really specific about what you are trying to do and don't try to do too much. I made the mistake of planning an event and publishing the book. I lost momentum on both ideas and changed my pitch part way through to focus on the book. Sometimes less is more.

Do your research. There are several platforms out there, do some due diligence about how reputable they are before you commit to anything. Be wary of any that ask you for money up front, most don't do that. Trust your instincts, if it seems too good to be true, it probably is. The great thing for me about Fundsurfer was that if I had a problem I could walk over to their offices and talk to someone, the whole process felt very personal and inspired confidence.

Spend plenty of time crafting an excellent pitch. It's a competitive marketplace and you want to be noticed. A video is an essential component of the pitch, always include one.

Ask for help. If you're no good at making and editing videos or not sure about what rewards you should offer then ask.  Always follow the guidance available on the site you choose.

Have a good range of rewards, starting small and going up in increments. Have a couple of rewards that are relatively expensive, even if you think people won't pay that. The chances are they won't, but people tend to gravitate to the middle of the list of rewards, so if you make the top of your list higher, then the middle of your list will be higher too. And if someone does buy that expensive reward – bonus!

Have a plan. For both the marketing of your pitch and the distribution of your rewards if it is successful. Be realistic about what you can achieve alone and be prepared to call in reinforcements if necessary.

Keep up the momentum. Choose a sensible pledge period and keep plugging away at it, doing something every day to increase awareness of your project.
And finally, enjoy the process and good luck!
Stay up to date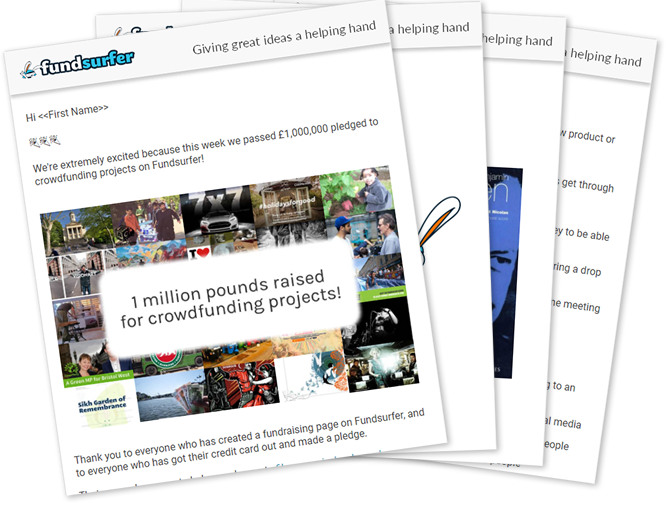 Get our occasional newsletter featuring fundraising news, hints and tips, and our favourite projects
Featured crowdfunding projects