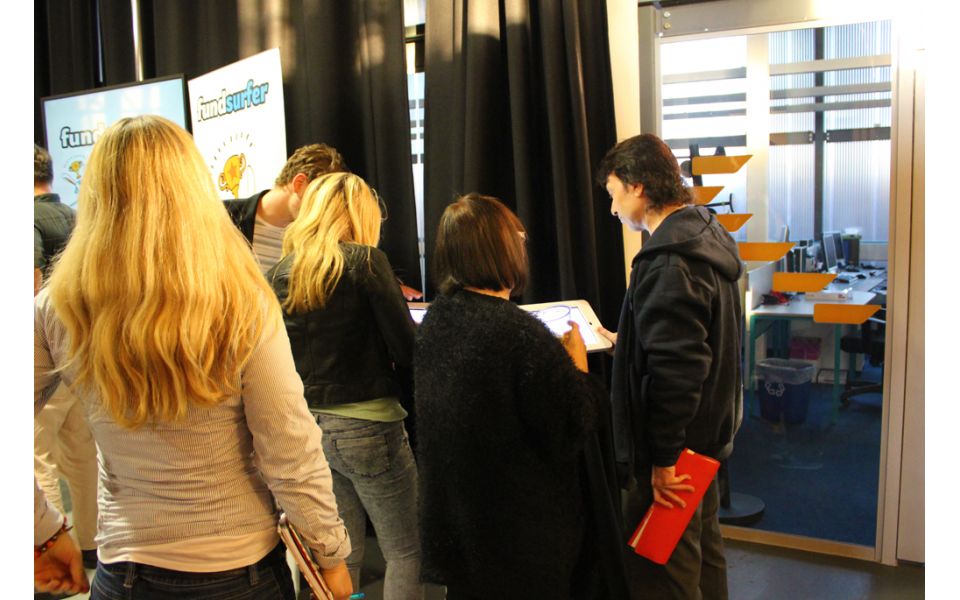 BRISTOL POST ARTICLE. May 2014 - Excitement as Bristol crowdfunding platform launches!
http://www.bristolpost.co.uk/Excitement-Bristol-crowdfunding-platform-launches/story-21064776-detail/story.html
Crowdfunding platform Fundsurfer holds its launch event at the Engine Shed – from left, co-founder Derek Ahmedzai, Agathe Evain, Amy Morse, and co-founder Oliver Mochizuki
HYBRID crowdfunding platform Fundsurfer held its official launch event at the Engine Shed this week.
The event attracted a number of people looking at crowdfunding as an alternative source of funding for their creative and social projects.
Co-founder and CEO, Oliver Mochizuki, gave a presentation and was joined by Amy Morse, a writer who launched her first crowdfunding campaign on Fundsurfer to publish her novel, entitled Solomon's Secrets.
Amy said she met Oliver – and co-founder Derek Ahmedzai – at a networking event where he gave a presentation on crowdfunding.
"I felt really inspired and thought it would be perfect to crowdfund my next two books on Fundsurfer," she said. "I'm really excited."
Derek, who lives in Bishopston, said: "It was wonderful to have so many people attend our launch and it was great to hear about their interest in Fundsurfer. We want to make crowdfunding simple while providing additional support and services to our users, and I think that message really connected with everyone."
Oliver, from Horfield, added: "We are really excited about taking Fundsurfer forward in 2014.
"The level of creativity and interest being shown tonight proves that crowdfunding has changed the way projects, individuals and companies raise and donate funds. I want to thank everyone for their support – it's been a brilliant evening."
Crowdfunding involves getting lots of people to invest or donate smaller sums towards a project, rather than a few big investors, and is largely done through online platforms.
It is becoming a more popular way of generating money for projects – including events such as last weekend's water slide in Park Street.
But it is also seen by businesses as an alternative source of finance to borrowing from banks.
Fundsurfer is part of the SETsquared network of high-tech companies based at the Engine Shed within the Temple Quarter Enterprise Zone.
Stay up to date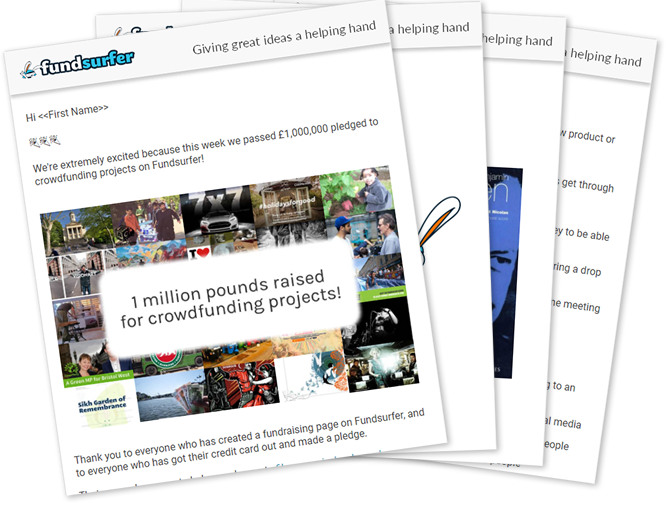 Get our occasional newsletter featuring fundraising news, hints and tips, and our favourite projects
Featured crowdfunding projects