Dream it, Fund it, Do it - the Fundsurfer podcast
Yes, we've finally got a Fundsurfer podcast! 
It's where you can learn more about the amazing crowdfunding projects that you can help make happen, and about the exciting investment projects that we are working on.
Episode 1
Our first episode is online now, and in it we talked to Chris Allcock from the Bristol International Balloon Fiesta.
They're running a crowdfunding project right now to get a Darth Vader balloon flying over Bristol, so we talked about ballooning, Bristol and more.
Listen to it here:
https://anchor.fm/fundsurfer/episodes/DIFIDI-1-The-Darth-Vader-Hot-Air-Balloon-e4otlm
How to subscribe
You can subscribe to our podcast on the following apps
Want to be in it?
Are you involved with an interesting fundraising project, and fancy being a guest on our podcast? Get in touch now.
Stay up to date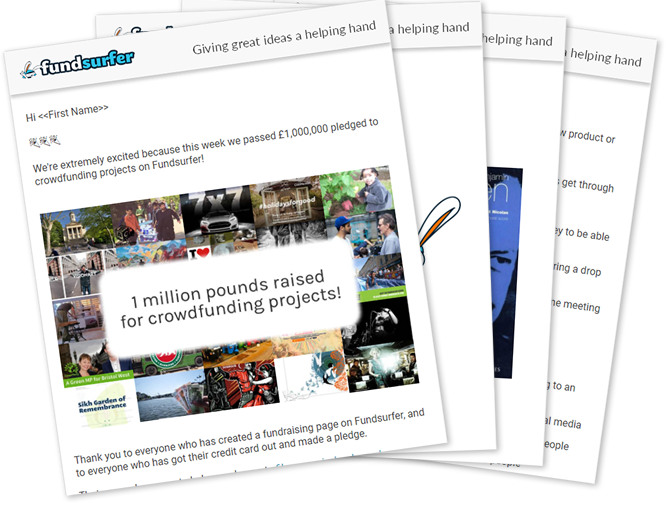 Get our occasional newsletter featuring fundraising news, hints and tips, and our favourite projects
Featured crowdfunding projects