Fundsurfer has been shortlisted for the Barclays International Expansion Award!
We have some exciting news to share with all our supporters and partners!
Fundsurfer.com has been shortlisted for the prestigious Barclays Entrepreneur Awards 2023. This recognition is a testament to our dedication, innovation, and commitment to driving positive change on a global scale. We couldn't be more thrilled to share this journey with you, our valued community of clients, partners, investors, donors and everyone who has followed us as we built out the company.
The Barclays Entrepreneur Award 2023 celebrates and honours businesses that have demonstrated exceptional growth and success through international expansion. These awards recognise companies that have not only expanded their reach beyond borders but have also managed to create a lasting impact in the markets they enter. 
Our mission has always been to empower individuals and organisations to bring their dreams to life by connecting them with the funding and support they need. Over the years, we have worked tirelessly to build a platform and network that bridges the gap between innovative projects and the resources required to turn these visions into reality.  
Our international expansion journey has been an exhilarating one, marked by collaborations with diverse communities, partnerships with forward-thinking organisations, and a shared belief in the potential of every idea. Over the past five years we have worked with clients in Latin America, N America, Africa, Central & SE Asia. This shortlisting for the Barclays Bank International Expansion Awards is a milestone that acknowledges the collective efforts of our team, supporters, and the amazing projects that have trusted us to work with them on.
As we await the results of the awards, we would like to take a moment to express our sincere gratitude to everyone who has been a part of our journey. There are millions of small businesses in the UK and it's not always an easy journey, we have certainly had to work through some tough times!
Whether you're an entrepreneur with a groundbreaking idea, a supporter who believed in our vision, or an investor who collaborated with us to make a difference – this recognition is as much yours as it is ours.
We look forward to sharing more updates about the awards and our continued efforts to foster innovation, drive global impact, and empower aspiring entrepreneurs!
Being shortlisted for the Barclays Bank International Expansion Awards 2023 as well as the other nominations we have received in the past 2 years really helps to fuel our passion and determination to make a difference in the world. Thanks for your support!
We are excited to continue our journey and create even greater opportunities for projects and ventures across the globe. Stay tuned for more updates, and thank you for being a part of the Fundsurfer community! 
Stay up to date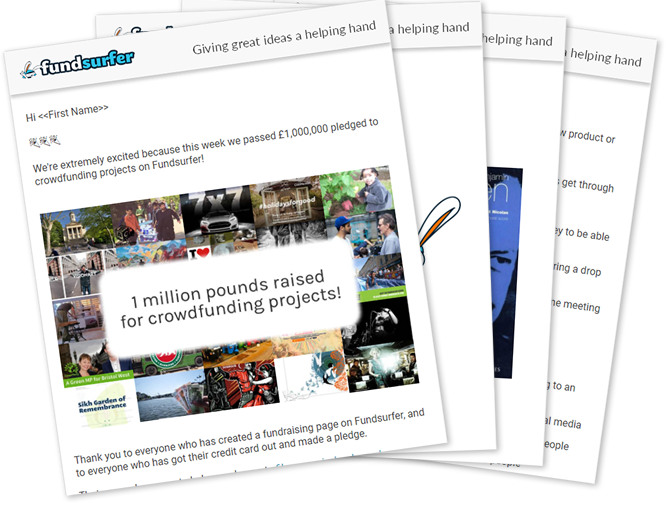 Get our occasional newsletter featuring fundraising news, hints and tips, and our favourite projects
Featured crowdfunding projects