Fundsurfer launches Winter 2021 Afghanistan Funding Appeal
Fundsurfer is seeking £5 million in funding to support Afghan refugees this winter
The funding would support thousands of Afghans under threat from the Taliban, sourcing safe housing and longer term evacuation and essential resources
The charity has been working closely with the Afghan government for three years
A short film has been produced to encourage investment from high net worth donors
Fundsurfer, which has acted as specialist advisor to the Ministry of Education and Ministry of Energy for the past three years, has launched a funding appeal to support Afghan refugees facing direct danger this winter. 
The appeal, which aims to raise £5 million to reach thousands of at-risk Afghani's seeking refuge through registered charities, has already received support from high net worth donors, philanthropists, and investors. These funds will be used to directly support the transitions and placements of families from Afghanistan. 
Under Taliban control, millions of families have no access to food or basic resources to survive. Millions are starving and the situation is getting worse by day. Thousands of Afghans are being targeted directly by the Taliban and many are being beaten and detained. The UN and international governments are moving slowly and there is a lack of government strategy and evacuation programmes from the UK and US. With a harsh winter approaching, many Afghans will be stuck without heat, shelter, and food. Those in hiding will be stranded in cold winter conditions and unable to reach the safe houses. 
The funds will be used to create a humanitarian route into Kabul, fly food and medical resources into Afghanistan, and to help partner NGOs to pay for resources on the ground, including employees to distribute the resources. A short film has been made to showcase the fundraiser and its goals.
Led by Dominik Byrne, who has raised over £2 million in voluntary donations and has helped distribute funding from UK, EU, and US donors across the world, the Fundsurfer is set up to support and work with registered charities in the UK, Afghanistan, and Pakistan. All money collected will be distributed by Presidium Network, a UK CIC (Reg no:13716487).
Dominik is trained in the Sphere Standards of Humanitarian Aid, and understands the disruption of funding and resources into crisis areas. He has directly consulted the Afghanistan government over the last three years and is backed by UK politicians such as Siobhan Baillie MP and Lord Jim Knight. 
Since the fall of Kabul, Fundsurfer has been working tirelessly to support 450 people facing real life threats to reach safety, championing their cause to the UK and US government. It has also been running fundraising for impact projects in education and energy.
Fundsurfer has joined forces with the US charity, Joint Task Force for Anti and Counter Corruption, which was operational for over 7 years in Afghanistan. It aims to keep as many people as safe as possible before they exit the country. It is also advising other established networks that are helping over 2,000 people who are facing danger and need to leave Afghanistan safely.
The charity has three land and air evacuation routes now open to Pakistan, Qatar, and Tajikistan both through land of air. In Pakistan, accommodation, food and basic resources are needed to support families escaping. Fundsurfer aims to take over two hotels in Islamabad to house families for up to three months until they can be moved to a final asylum destination such as the UK, EU, or US. 
Pakistan has agreed to issue free temporary visas if Fundsurfer can pay for the families' stay and get them processed with third party states. This will save thousands of lives. In the UK, US, and EU, funding will be used to cover housing, food, travel, language lessons, and other essential resources. Fundsurfer already has an established network of UK Refugee and Community based NGOs in place, including GARAS and Community Aid Box, to help distribute resources.
Since 2014, the Fundsurfer platform has raised over £20m through its online and offline fundraising and partnerships with high net worth donors. For more information, please visit the dedicated crowdfunding and investment platform at fundsurfer.com and donate to the Afghanistan funding appeal here fundsurfer.com/afghansupport.
You can watch the fundraising film here
Stay up to date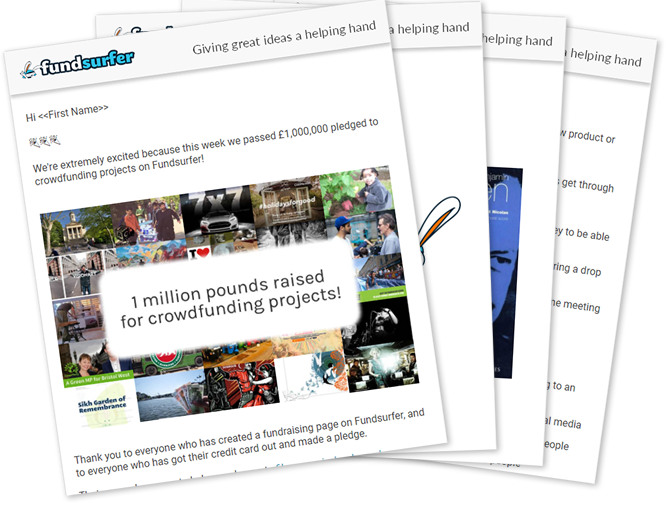 Get our occasional newsletter featuring fundraising news, hints and tips, and our favourite projects
Featured crowdfunding projects