Fundsurfer seeing rise in companies asking about VR/AR investment. (Interview with VR Tech)
The current major players in the VR headset and software space are slowly creeping worldwide. With Oculus Rift's launch in Europe and Canada this autumn, Intel and Microsoft's announcements to make VR experiences available on mainstream PCs and more, it's clear access to the tech will open up for a wider net of the global population.
And where there's enterprise, there are startups and companies wanting a slice of the action. The major players aren't the only pieces on the chessboard as the tech matures; and with $120bn set to be invested in the industry by 2020, VRTech takes a look at the VR startup investment landscape and how 2016 is shaping up.
We've started off by chatting to Oliver Mochizuki, CEO of Bristol-based crowdfunding and alternative finance platform Fundsurfer. He doesn't disagree with the level of investment set to be poured into VR and AR, having taken on his first virtual reality related client just last January.
Since then, Fundsurfer has begun working with "seven or eight" more, after identifying who the main players, VCs and investors were in the space.
"We're predicting a massive avalanche of investment at the end of this year, it's going to go completely crazy. I've been a gamer my whole life, but also for me it's seeing the many many applications for VR across all industries, all sectors and lots of places doing real good and really helping people. There's going to be all kinds of interesting applications within medtech and medical treatments, for example," Mochizuki told VRTech.
Film is going to be huge
Mochizuki co-founded Fundsurfer after raising money for his LA based film finance company Ghost Rain Pictures six years ago; and film remains a pretty big area for the CEO, both in terms of fundraising for it and for how VR will potentially shake up the sector.
Indeed, two of Mochizuki's VR Fundsurfer clients are in the film space, with one having created a piece of tech that manipulates high speed video to slow it down to 10,000 frames per second. The other, Immersive Earth, is building a "documentary database of human testimony".
The CEO said VR and film is an area that, like it or not, will be big and is on the horizon.
"There are all kinds of applications for VR. I think it's something we're going to see in the future, definitely, but a lot of people aren't too sure cause it might be too much for the mind to take, you know? Watching a whole movie in VR.
"Actually being in the film might be strange but it's definitely coming. I think there's a natural fit between film and VR," he explained.
It won't be all film and gaming
But film and gaming aren't the only areas where VR is going to be massive.
"We've seen applications in medtech, biotech, property, construction and engineering; that's just a few, but I think all industries are going to be affected by VR. It's really exciting, and I've been waiting for this for a very long time. I remember VR in the 80's when it was hilarious and it was going to be huge, but then it just didn't work," he told VRTech.
As with all kinds of startups, it can be difficult to figure out what the right kind of funding for a virtual reality company is, but Mochizuki thinks crowdfunding isn't it for the majority, with seed funding and equity investment being preferable.
"Fundsurfer has 130 funding partners and a network of offices, VC and private equity partners. We essentially provide deal flow to those companies and present a portfolio of medtech deals or eco housing or VR or film projects or whatever it may be and work with them. We're essentially a VC brokerage, but we have some small pre-revenue companies, who have no MVPs prototypes or patents, and that's where we're looking at smaller raises," he explains.
Mochizuki's parting words of advice for VR companies looking for investment, was to not overly rely on the online space and get out there into the 'real world', network and attend events.
"Offline is just as important as online connections that we make. Investors don't tend to invest in companies, they invest in people. And there's only so much you can get across of your personality in a deck or proposal," he advised.
What do you think, is this the year for VR and AR investment?
http://www.virtualreality-news.net/news/2016/aug/18/vr-investment-fundsurfer-seeing-rise-vr-and-ar-clients/
Editor,
VRTech 
http://www.virtualreality-news.net/
Rachael Power is an editor at TechForge Media, writing about marketing tech, connected cars and virtual reality. She has written for a number of online and print titles including the Irish Times, Irish Examiner, accountingWEB and BusinessZone. Rachael has a passion for digital marketing, journalism, gaming and fitness, and is on Twitter at: @rachpower10.
---
Originally published at www.virtualreality-news.net on August 18, 2016.
Stay up to date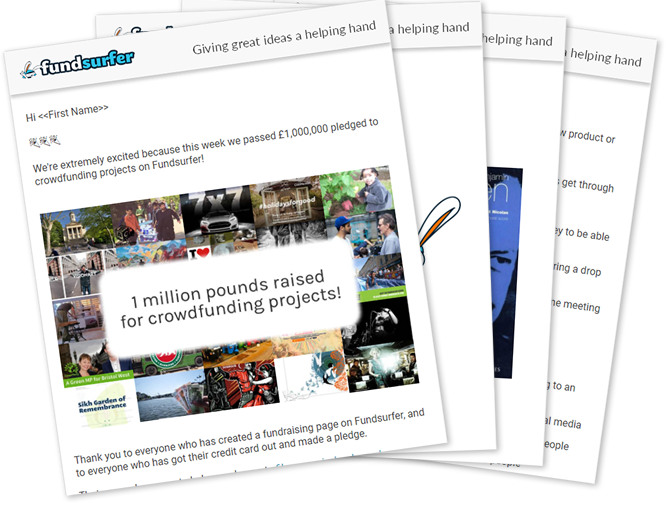 Get our occasional newsletter featuring fundraising news, hints and tips, and our favourite projects
Featured crowdfunding projects