Guardian Feature - The last video shop in Bristol makes an indie stand against the age of Netflix
The Guardian just posted a great article about one of our most exciting crowdfunding projects for 20th Century Flicks, a video rental shop in Bristol.
http://www.theguardian.com/cities/2014/oct/07/last-video-shop-bristol-20th-century-flicks-netflix-vhs
Here are a few great quotes:
They've got rare VHS, a strong community (Simon Pegg still owes £4.50) and a bold plan. But can even the most beloved indie video shop survive the demise of its own business model?
@20thCFlicks I've calculated the interest at a rate of 0.8% APR. Cheque's in the post. I can only apologise. In my defence I was a student.

— Pegg News (@simonpegg) October 7, 2014
Flicks is a bricks-and-mortar holdout, yet it's not entirely alone. The Film Shop has a couple of outlets in London; there's also Movieworld in Droylsden, The Video Store in Broadstairs, Vogue Video in Edinburgh and a few others. And while Flicks isn't exactly doing a roaring trade – the sole customer during my recent two-hour visit in the early afternoon was an elderly lady returning a copy of Io Non ho Paura – it has a bold and controversial plan for the future. Faced with falling profits and doggedly immobile rents, Flicks is attempting to crowdfund a move to a new location in Bristol's artisanal (and rent-controlled) Christmas Steps community, and experimenting with online streaming, coffee – even a small cinema. 
Their crowdfunding venture is characteristic: in the 1980s Flicks had one of the very first searchable computer databases, strongly rumoured to have been a formative influence on adopted Bristolian Col Needham, who went on to found IMDb. The core business of renting out physical discs will continue – Taylor says it's easy to underestimate how many people of all ages refuse to shop online or download – but Flicks will launch its own online streaming platform as well. They're also digitising their rare tape collection. "They're beautiful," Taylor says of the VHS tapes in the archive. "They've got that fizz, and the occasional roll while the tracking adjusts. That will probably be our initial start, which is very niche, that you'll be able to stream rare VHS."
Read the full article at http://www.theguardian.com/cities/2014/oct/07/last-video-shop-bristol-20th-century-flicks-netflix-vhs
Stay up to date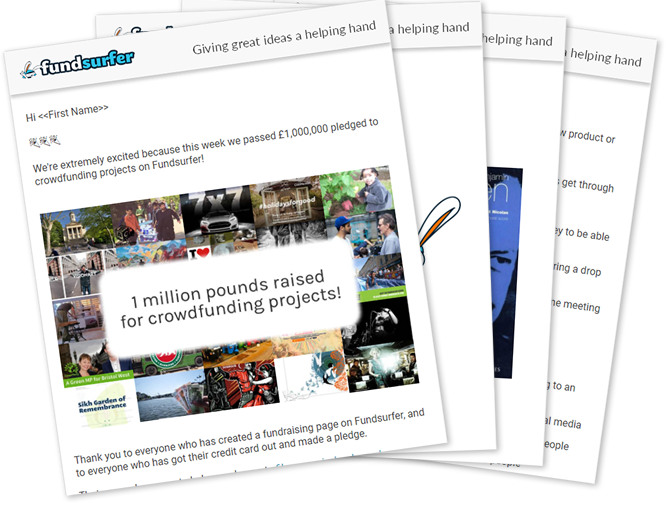 Get our occasional newsletter featuring fundraising news, hints and tips, and our favourite projects
Featured crowdfunding projects