Latest news, Bristol 1st launch and new funding options section is live!
We've got a couple of things we're really excited to tell you about...
 
George Ferguson and Bristol 1st
Bristol 1st are raising money on Fundsurfer to support George Ferguson's re-election as Mayor of Bristol in 2016.
"Independent Mayor George Ferguson has the vision to lead and the drive to get results. Support George to keep the great Bristol momentum going."
Watch George's campaign video and make a donation at https://www.fundsurfer.com/project/bristol-1st
You need funding. We get it
Since we launched Fundsurfer, our goal has been to help people fund their social, creative, and green projects in whatever way we can. 
Now we are excited to show the full range of funding we can help you with, including crowdfunding, startup loans, peer-to-peer lending, social investment, green investment and more!
The alternative finance market is huge (estimated at £1.74bn in 2014!), and we can help you access these new forms of funding.
See what we offer at our funding options section
Stay up to date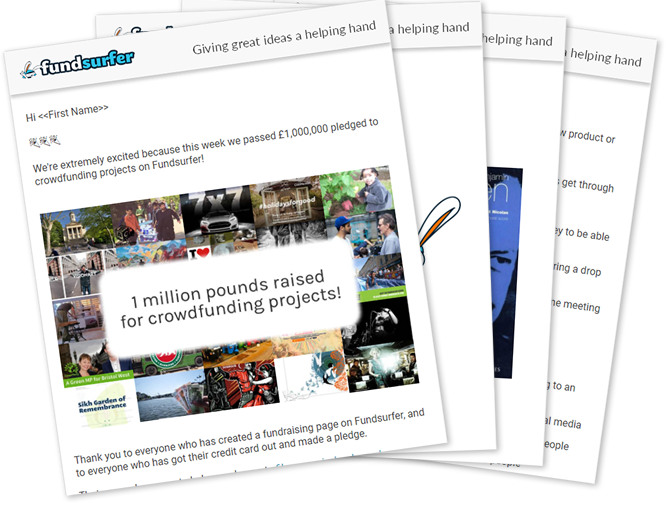 Get our occasional newsletter featuring fundraising news, hints and tips, and our favourite projects
Featured crowdfunding projects