Congratulations to the team behind Catacombs of Terror! who raised £5,540 from 73 supporters to reprint this pulp-fiction 'classic'.
We have got a lot of new projects this week!
Help us harness the full power of the Storm! - "Help us give real people across the UK the space to re-find their professional confidence and connect with industry pioneers and social change-makers."
Direct Transitioning Help - "I've been called the 'Enterprising Soldier.' Mother and Wife giving back to our Armed Forces."
Blacksmith & Carasel's Studio rebuild - "In May this year we unfortunately had a break at our music studio and over £8,000 worth of equipment was stolen. Help us rebuild our music Studio"
The perfect recycle project - "Help support our innovative project to recycle prosthetics and get amputees walking again."
Bristol Festival of Literature - "A team of volunteers are organising 10 days of literary loveliness in October 2015 and we need your help to make it happen."
Ending soon...
acta centre extension - only £250 needed to reach their target. Can you help?
Stay up to date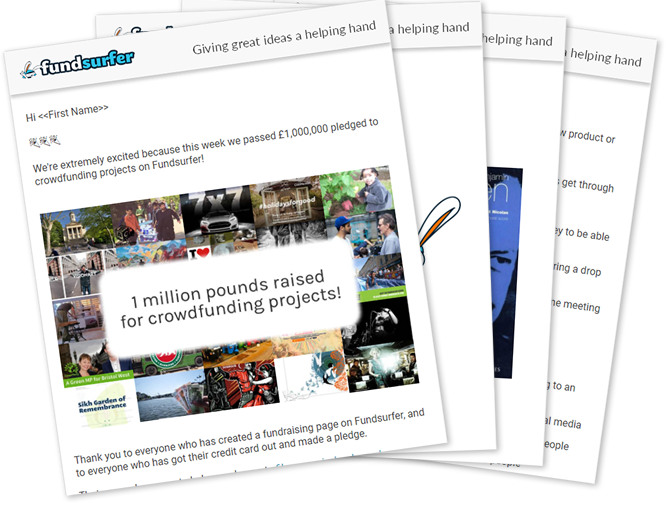 Get our occasional newsletter featuring fundraising news, hints and tips, and our favourite projects
Featured crowdfunding projects