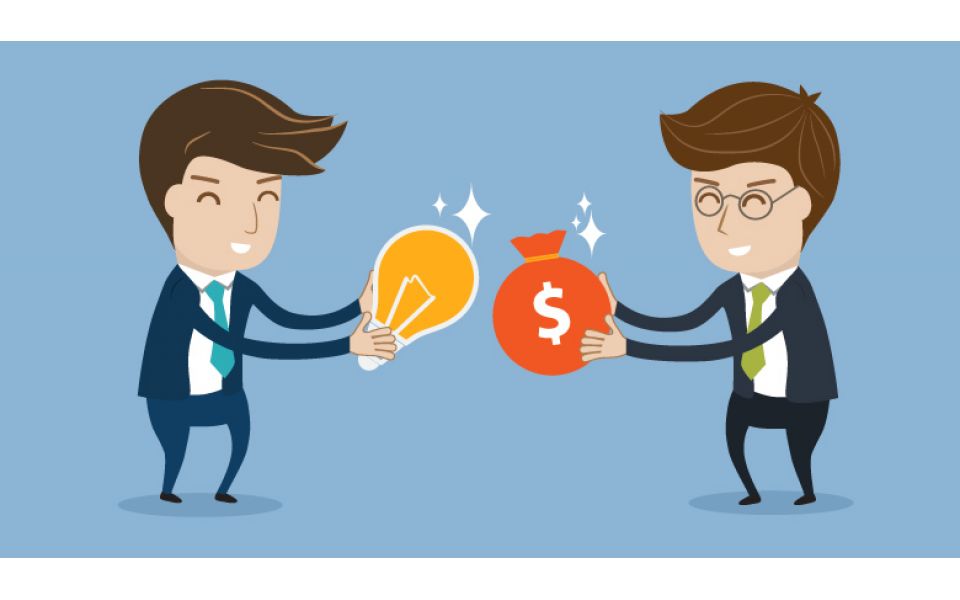 Reasons why crowdfunding campaigns fail and what you can do about it
http://www.crowdsourcing.org/editorial/reasons-why-crowdfunding-campaigns-fail-and-what-you-can-do-about-it/35048
Editor's Note: The following is a guest post from Andrew Cravenho, the CEO of CBAC LLC, which offers invoice factoring for small businesses. Cravenho looks at reasons for crowdfunding failure, and offers suggestions on how to work around those potential obstacles. As always, guest contributors' opinions are their own and do not necessarily reflect the views of Crowdsourcing.org.
The number of crowdfunding campaigns continues to skyrocket, though not all can achieve record-breaking success. Crowdfunding campaigns fail due to several reasons, such as a lack of merit in the idea or the project failing to garner enough attention. But though failure is common, there are things you can do to get back in the game. As sincerely as we hope this never happens to you, being prepared for all eventualities never hurt anyone.
WHY CAMPAIGNS FAIL
You have nothing new to offer. Often a crowdfunding campaign fails because your idea is not unique and is already being pursued by someone else. A field that is already crowded will hardly attract the attention or interest of funders. Competition is justified by a compelling idea that has a competitive advantage; otherwise the idea is a tough sell.
Investors will compare your idea/project with others. You will need a highly differentiated idea with high return value to your target audience to generate greater interest from the participants on a crowdfunding site.
Not being clear about your purpose. When you ask for funding you need to be clear about what the money is for. Your potential contributor is less likely to take any action unless you're being specific about how you intend to use their money. Many crowdfunding campaigns fail to provide timeline, action steps, and future plans which are important to attract the attention of the contributors. Besides, it is important to explain the benefits of funding.
A poor operating structure. An operating structure that is not well-defined and well-planned will result in poor execution. Your core team should be ready to go even before you list the project on a crowdfunding site. If you study the successful crowdfunding campaigns, they mostly have one thing in common: a group of dedicated individuals who are passionate about the idea. It is also important that all members of your core group are on the same page.
Apart from 100 percent commitment, solid skill sets are required to top the chart on any crowdfunding site. Your plan should be well-placed and properly laid out. Focus on the details and use them to guide your path. Agility is also essential to be successful in your crowdfunding campaign. Remember that funders are more interested in projects that are looking further down the road.
Inconclusive messages. What are your goals and objectives? How do you plan to achieve them? These are some factors many crowdfunding campaigns overlook to answer. But a clear, concise message can take you a long way. It will help your funders to have a clear idea about what to expect from your project. Inconclusive messages often lead to unrealistic expectations on the backers' part, which is even more harmful as it might ruin your market reputation.
You lack emotion. How emotional are you about your project? If you're not very passionate or emotionally connected with your project, you cannot create a compelling story to sell your idea. The trick is to make investors/funders excited about your project so that they are compelled to put their money in it. So share your excitement to motivate others!
You don't have enough social capital. This is the number one reason most crowdfunding campaigns fail. Strong social capital helps you build a lot of interaction and activities around your project. But for that you need to build a community even before you 'activate' the project on a crowdfunding site.
Here are a few more tips to make your online business funding project successful.
HOW TO MAKE YOUR CROWDFUNDING CAMPAIGN SUCCESSFUL
A strong social presence. Let's begin from where we left while discussing the reasons crowdfunding campaigns fail. Contrary to what many aspiring crowdfunding millionaires think, the success of your funding project largely depends on your social capital. Even before you start your project on a crowdfunding site, you need to start selecting the social media platforms that are likely to be most effective in getting your message out.
Who are your target audience? Who will buy your products once they are in the market? Where do these people socialize? What do they enjoy? What kinds of messages/marketing content do they best interact with?
These are some questions you need to understand to determine the right social platform(s) for your project. Also, start creating content or marketing messages for your target audience. You need to give at least 6-12 months to build a social following before launching your crowdfunding project.
If possible, create a landing page for your project to collect the email addresses of your potential investors/funders. Most importantly, you need to communicate with them on a regular basis to establish trust so that your investors don't get cold feet when it comes to putting their money on your project.
Use a strong video in support of your vision. Certain projects, especially those pertaining to creative or social topics, need a demo video to attract the attention of potential contributors. A video will help your potential investors see what they'd be getting.
The video needs to be compelling and serve your mission. Instead of answering the 'how' of your project, use the video to answer the 'why' of it. Why are you launching the project? Why should people invest in it? Why will your idea be successful? These are a few things you need to focus on.
The video must be shareable. Therefore, don't make it too long; up to three minutes-long should suffice. Also, the quality of the audio and the video must be good so that people can hear and see it properly.
CONCLUSION
There are so many reasons why crowdfunding campaigns fail, and quite a few of them are unanticipated. This is why you need to be prepared and plan out the campaign properly. If your crowdfunding campaign failed the first time, don't fret over it. Instead, examine the lessons learned and give your best to make it second time around. If required, change the crowdfunding platform.
Andrew Cravenho is the CEO of CBAC LLC, which offers invoice factoring for small businesses. As a serial entrepreneur, Andrew focuses on helping both small and midsize businesses take control of their cash flow.
Stay up to date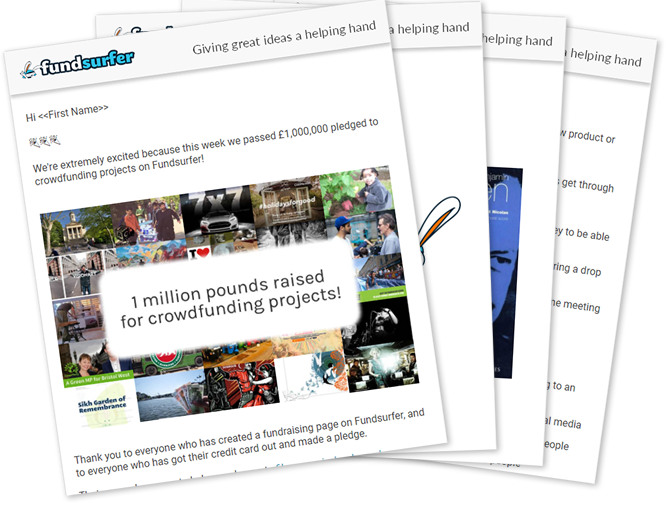 Get our occasional newsletter featuring fundraising news, hints and tips, and our favourite projects
Featured crowdfunding projects