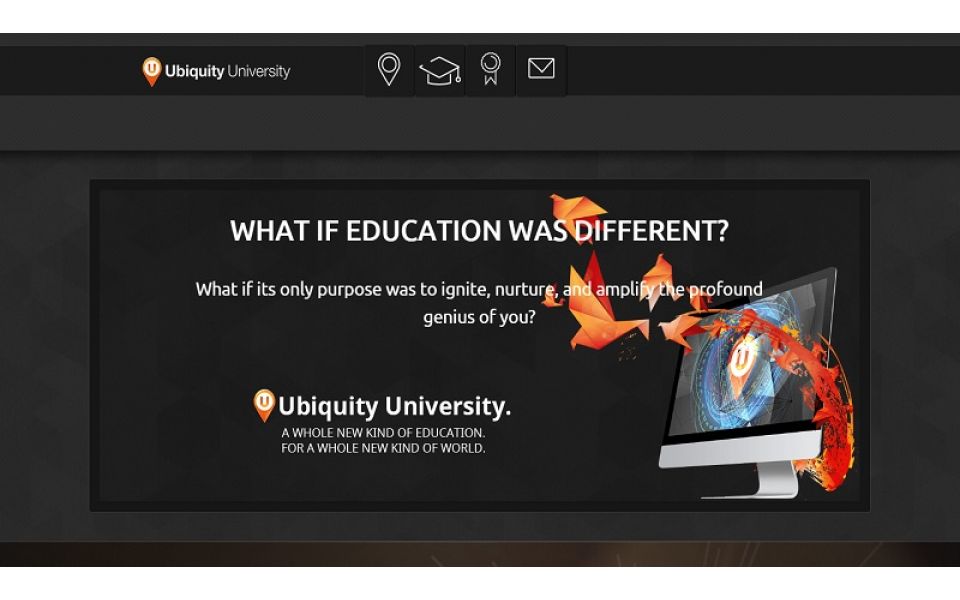 Ubiquity University Partners With Fundsurfer
Ubiquity University Partners With Fundsurfer To Provide Crowdfunding Support For Entrepreneurial Students Worldwide
The partnership unites Fintech and Edtech to provide greater entrepreneurial support to Ubiquity University students
Global education company Ubiquity University today announced its partnership with FinTech company Fundsurfer.The companies will work together to provide mentorship and crowdfunding support for students with entrepreneurial ideas.
Ubiquity University offers distance learning and innovative classesto global students through strategic partnerships with educational networks. The company collaborates with vocational schools and other universities to offer students classes critical for employment, such as courses in entrepreneurship, creativity and innovation.
Fundsurfer is a crowdfunding and commercial funding platform. The community works with organizations of all sizes – from charities and businesses, to independent creators – to help raise funding quickly through a unique blend of options, such as crowdfunding, equity investment, peer-to-peer lending and start up loans.
"At Ubiquity, we're committed to social innovation and entrepreneurship," said Jim Garrison, President of Ubiquity University. "Degrees no longer secure jobs. By developing our entrepreneurial program with a world-class institution like Fundsurfer, we'll be able to further support our students in their creative and entrepreneurial ventures."
Ubiquity University aims to break new ground for institutions of higher learning. While conventional universities charge high tuition fees that often lead to student debt, Ubiquity University offers low tuition rates and invests in its students. That is, entrepreneurship training is offered to every Ubiquity student with the promise that if they develop compelling and impactful projects, they will receive mentoring and financial support.
For the first time, there will be more crowdfunding capital in the world than venture capital. In 2017, the amount of crowdfunding capital is expected to reach nearly $90 billion. Crowdfunding is no longer something for kids with bright ideas. It is the largest source of capital in the world.
"We are delighted that an academic institution is willing to recognize the quality of what companies like Fundsurfer are bringing into the market and to learning," said Oliver Mochizuki, founder and CEO of Fundsurfer. "This type of entrepreneurial support training at a university is profoundly exciting and visionary. It represents a new frontier for Fintech/Edtech collaboration."
Stay up to date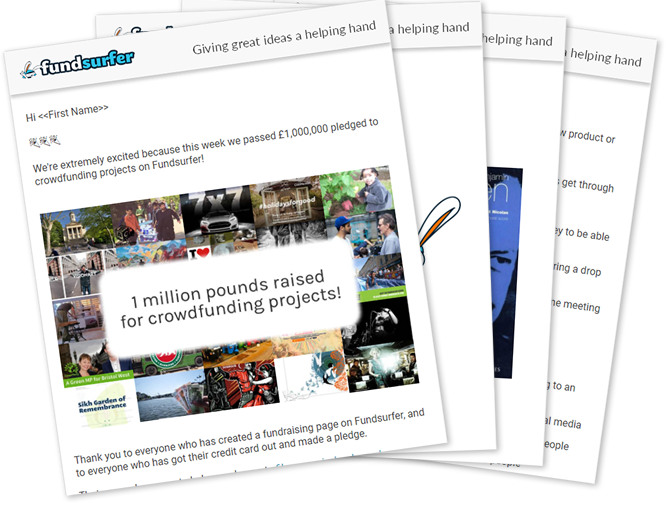 Get our occasional newsletter featuring fundraising news, hints and tips, and our favourite projects
Featured crowdfunding projects