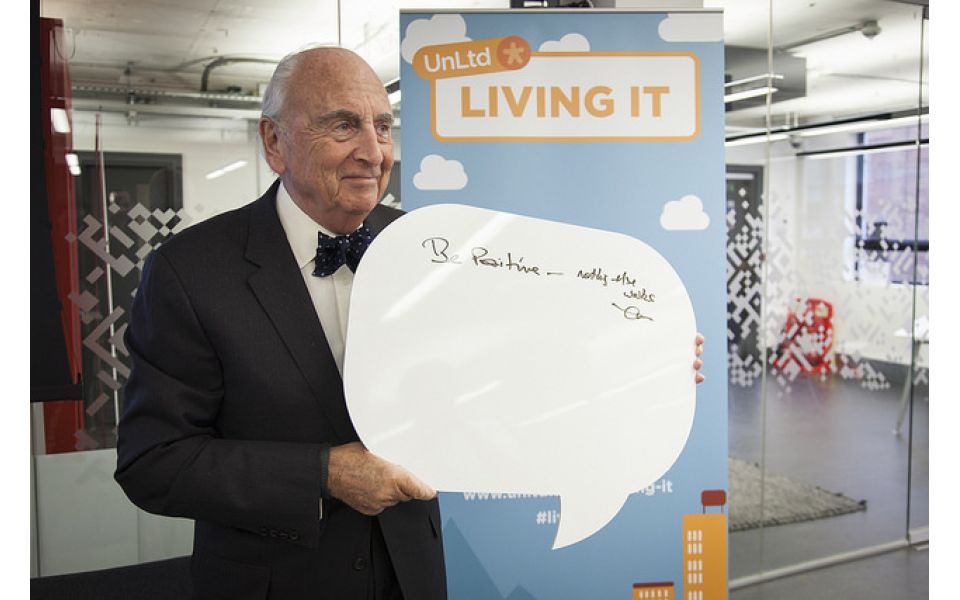 UNLTD HELPS SHAPE LORD YOUNG'S 'ENTERPRISE FOR ALL' REPORT
The growing social entrepreneurship movement is recognised today in a refreshingly forward-thinking report by Lord Young, the Prime Minister's enterprise adviser.
UnLtd played a key role in advocating the inclusion of social entrepreneurship in the 'Education for all' report which addresses several demands from our young social entrepreneurs.
The report follows a comprehensive review of enterprise education in the UK. It focusses on fostering 'enterprising attitudes', including the desire to become an entrepreneur, and encouraging more young people to enter self-employment or start their own company.
Lord Young also reflects on the rising movement toward social entrepreneurship among students and graduates, and the growth of social enterprise across the general business population.
In his report he makes recommendations to create a lifelong experience of enterprise in education that is 'captive, continuous and coherent' for young people throughout their entrepreneurial journeys.
Some of the more progressive policy recommendations include:
Using open data to publish a 'Future Employment and Earnings Record' after leaving education, to provide a transformational way for young people to assess which academic institutions and subject areas offer the best educational and career prospects including opportunities for self-employment;
Using the latest digital technology to develop an 'Enterprise Passport' for young people to record and demonstrate their enterprise learning and work experience throughout their education; and
Establishing a 'start-up programme' in all universities that have business schools holding Small Business Charter status, recognising business schools with exceptional levels of engagement with small firms, including provision for starting, funding and supporting social entrepreneurship.
UnLtd was a member of Lord Young's Executive Review Group, alongside other organisations such as OFSTED, Enterprise Educators UK, the Education and Employment Taskforce, Association of Colleges, School for StartUps and the RSA.
We played an important role in advocating for the inclusion of social entrepreneurship and worked closely with the research group to supply evidence of best practice and successful working models from our experience working with schools, college and universities to embed a culture of social entrepreneurship.
Young social entrepreneurs supported by UnLtd also had the opportunity to influence and shape Lord Young's policy recommendations. Lord Young attended a recent Social Futures event, held at Google Campus in London, which focused on the Future of Enterprise Education. The event explored the key challenges, opportunities and asks, taking on board the views of young people views from across the country.
Lord Young listened to the views of young people at our recent Social Futures event
Several of the key asks from young social entrepreneurs have been reflected in the 'Enterprise for All' report. These include:
Empowering teachers with professional development opportunities
Giving clear direction to Local Enterprise Partnerships on the importance of supporting entrepreneurship; and
Creating more mechanisms to encourage entrepreneurial cultures within learning environments.
Featured in the report are case-studies about enterprise educators and partners, including UnLtd partners Leeds University and some of our Award Winners. Among the Award Winners featured is Bejay Mulenga who founded the 'SupaTuck' model at the age of 14 while studying for his GCSEs. His ventures provides practical experiences for students to develop business and enterprise skills.
The report emphasises the key role of teachers and educators, and the need for further collaboration with business and community organisations to support the learning of young people to develop the right mix of enterprise and employability skills needed in the current and future economy.
UnLtd and the Social Economy Alliance agree with Lord Young that encouraging enterprise and entrepreneurship in our education system is about more than simply the creation of entrepreneurs, but rather equipping young people with the confidence and positive can-do attitude to enable and prepare them to develop meaningful and purposeful careers and vocational interests.
Read the full 'Enterprise for All' report.
Cross posted from https://unltd.org.uk/2014/06/19/unltd-helps-shape-lord-youngs-enterprise-report/
Stay up to date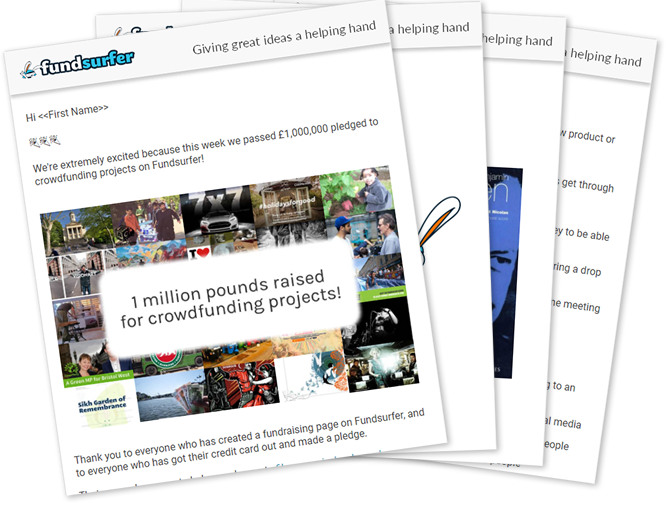 Get our occasional newsletter featuring fundraising news, hints and tips, and our favourite projects
Featured crowdfunding projects