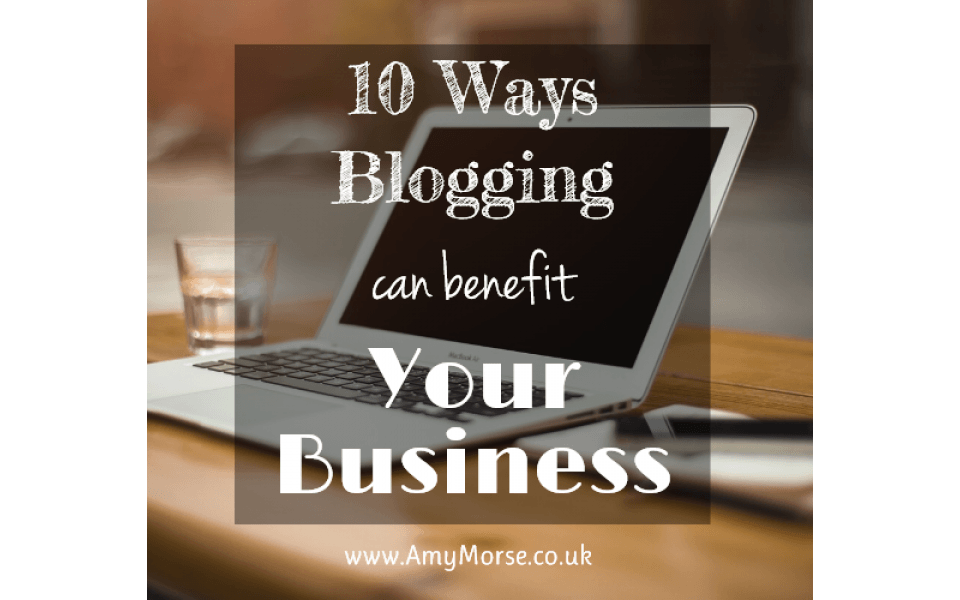 What the blog? How Blogging Could Benefit your Business
This is a guest post by Amy Morse, author of The Bronze Box and Solomon's Secrets (writing as Amy C Fitzjohn). You can see her crowdfunding project for Solomon's Secrets.
---
The word 'weblog' first appeared in 1997 and in 1999 the term 'blog' was coined. Since then, it has evolved from an online diary into a powerful tool to; share content, knowledge and showcase expertise. What started as an online journal for geeks has since mutated into a magnificent beast that spawned a revolution in marketing. 
The function of marketing is constantly evolving. Traditionally, marketing used to be about 'pushing' ideas and information on people through 'interruption advertising' (i.e.: advertising that 'interrupts' your day like banner ads, TV and radio advertising). There is still a place for this approach but it is only part of it. These could be some tools that you use. However, the approach of marketing today has shifted much more towards 'pulling' people in with valuable content.
If you are looking to raise the profile of your business or project, or if you are embarking on an intensive marketing period, for example; during a crowdfund – you should consider blogging. 
Here are 10 reasons why:
1. To be noticed
With thousands of new websites being created every day it's easy to get lost in the noise and chatter of the digital marketplace. Blogging is a way of having a regular and consistent web presence, which helps get you found in organic web searches. It also keeps you present and adding value on social media and ultimately all of that helps to raise your profile.
2. Improve your writing 
Being able to write good content and communicate effectively in writing is a valuable skill in trying to persuade people to engage with you. As with anything; the more you do it, the better you get.
3. Focus
Keeping a blog, allows you to develop healthy habits such as; discipline, commitment and focus. You can process ideas, organise your thoughts and concentrate on your priorities.
4. Accountability 
By writing in a public forum you are making a commitment to do something. If you say you're working on something on your blog, you then have a responsibility to act on it.
5. Deliver information
During an intensive marketing campaign, such as a crowdfund, blogging allows you to keep everyone invested in the project up to date with new developments. Use the update tool on your Fundsurfer pitch, but also engage with your wider audience of readers and direct them to your crowdfund.
6. Meeting new people
Make connections in the virtual and real world space by starting conversations and providing valuable intelligence. When you widen your network, you are more likely to be successful in raising the funds and the profile you need.
7. Showcase others
Showcasing other people's content is a great way to give something back to people who have supported you. Acknowledge other people's expertise, say nice things about them and they'll say nice things about you. Creating a lasting connection with that person increases your own reach across other networks.
8. Demonstrate your knowledge and expertise
This is a great confidence boost. When you look back on old content, you realise just how much knowledge you have. If you are asking people to invest in your ideas, writing about them builds your credibility, possible investors are more likely to take your proposals seriously if they believe you have the expertise to pull it off.
9. Money
It can not only help you to raise funds through crowdfunding and investment but there are many different ways to make money from the act of blogging itself - such as; affiliate links, advertising and sponsorship.
10. Inspire and Influence
You can inspire or influence others to share in your vision and learn from your successes and failures. It makes you more real and human, because after all; people don't just buy stuff, they buy people and their stories.
If you'd like to learn more about blogging and content marketing and how it could help your business I am running 2 complimentary workshops at the Tobacco Factory in September, from 10am to 12:30 (including tea & cake!)
Friday 11th September:
Introduction to Social Media and Content Marketing
Are you stuck with Social Media? Do you need to be more effective online? In this interactive workshop you will learn the basics, get some inspiration and ideas and put together your own Social Media and Content Marketing Plan
Friday 18th September:
Blogging for Beginners
Curious about blogging? In this workshop, build on your digital marketing plan and learn about content marketing and blogging. Get top tips, build your expertise and monetize your blog.
They are £40 each or £70 for both.
It doesn't matter whether or not you are a business, the workshops are a great opportunity to network with others and get some tips, inspiration and focus.
Book via Eventbrite:
Introduction to Social Media and Content Marketing: 
http://www.eventbrite.co.uk/e/introduction-to-social-media-and-content-marketing-tickets-17807021280
Blogging for Beginners: 
http://www.eventbrite.co.uk/e/blogging-for-beginners-tickets-17807128601
Or email me for details: amy@tomcatdesigns.co.uk
Stay up to date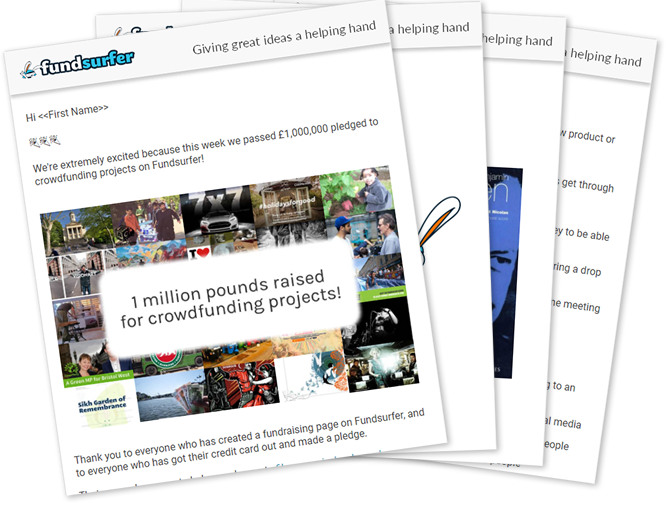 Get our occasional newsletter featuring fundraising news, hints and tips, and our favourite projects
Featured crowdfunding projects