Bowden Pillars Future: A Regenerative Community Project in Totnes
Primary tabs
Bowden Pillars Future is an ambitious community project on 123-acres, with a regenerative farm and housing, surrounded by a rainforest of the future!
Help Bowden Pillars Future create a regenerative model of living for the future.
Bowden Pillars Future is embarking on an incredible journey to create a regenerative community in Totnes, Devon, UK. We will transform a 123-acre site into a regenerative farm and community-led homes which will be surrounded by a bountiful rainforest of the future. This unique project will be a model of how we can live along side nature and is led by a partnership of pioneering local organisations including Devon Wildlife Trust, The Apricot Centre and Re.Set. 
We've already taken the first step by securing the farm, but here's the challenge: most of our funding is tied up in short-term loans. To keep this project in our community's hands, we need your support to secure this community project's future. Your investment through our Community Share offer isn't just about financing; it's also about becoming a vital part of our regenerative story. By investing in Community Shares, you'll be a member, able to shape the direction of this pioneering project. 
Join us and and invest in a sustainable, community-owned future today.
Our Vision: a model of living for the future
Bowden Pillars Future will create an exemplar of living harmoniously with nature, providing us with a model regenerative project including an abundant temperate rainforest, a nature-friendly farm and community-led housing with all three activities integrated in a site-wide design.
Everything about our project will work with nature, be low-carbon and climate-resilient, with nature-friendly farming and land management. The community living on the land will foster rest and play, collaboration and celebration, and purposeful action, nurturing our relationship with nature, ourselves and each other for the wellbeing of present and future generations.
Discover our plans for a rainforest of the future
Nature's recovery at Bowden Pillars Future will be led by Devon Wildlife Trust who will be transforming the land for wildlife. This winter, we will kick off our transformative project to revive 75 acres of steep sloping land, by creating acres and acres of Atlantic oak woodland, a temperate rainforest of the future, on the edge of Totnes. Threaded with footpaths linking glades with views to Dartmoor in the distance and alive with birds and insects, this will be an incredible asset for local people. The site will provide vital habitat for wildlife in a time of nature crisis, store vast amounts of carbon, and help restore the health of the soils and the quality of the water that drains off them.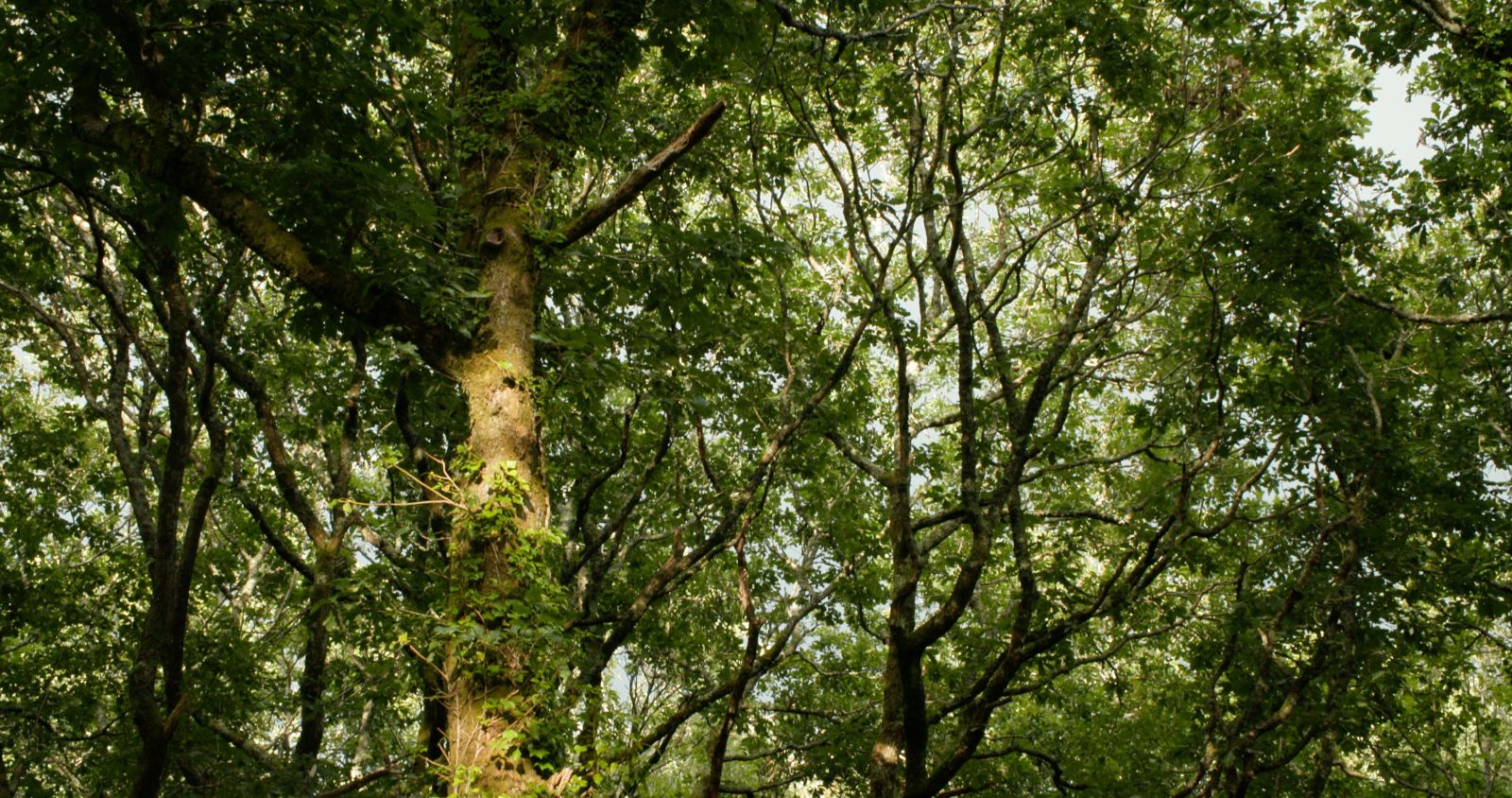 Regenerative Farming for a Better Future
Over 30 acres at Bowden Pillars future will be regeneratively managed by The Apricot Centre. With a focus on agroforestry techniques, we will carefully planted rows of trees that foster natural connectivity for small insects and mammals. Among these trees, we cultivate grains and pulses that supply Dartington Mill and local food chains. Some fields will be sustainably managed by grass-fed cattle and rotating chicken flocks, utilising deep-rooted green manures to maintain balance and harmony within the ecosystem.
Central to our farming ethos is our commitment to organic-biodynamic practices. We believe in going beyond sustainability, striving to holistically restore and enhance the natural fertility of the soil. By adopting this approach, we prioritize the well-being of humans, animals, and the entire ecosystem.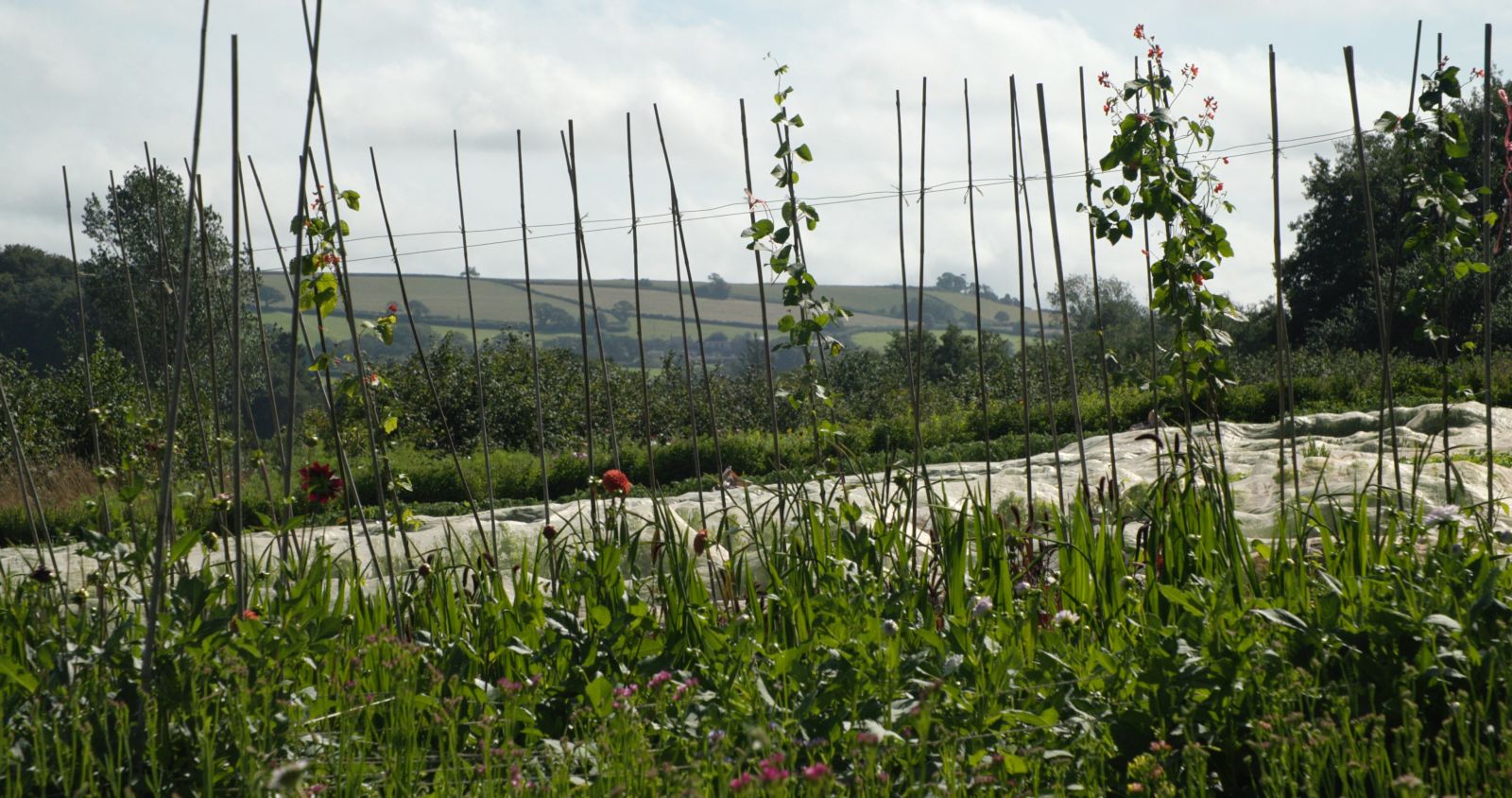 The Village: a new kind of living
Bowden Pillars Future stands out for its unique regenerative housing initiative, which will be led by Re-Set. With a focus on community-led housing, our aim is to create a sustainable and flourishing environment for our residents. Our regenerative housing not only benefits our community but also the wider ecosystem, as we prioritise environmentally conscious practices. As part of this endeavour, we integrate our housing within an abundant market garden and our thriving nature-friendly farm, which supplies a diverse range of fresh produce to our community and beyond.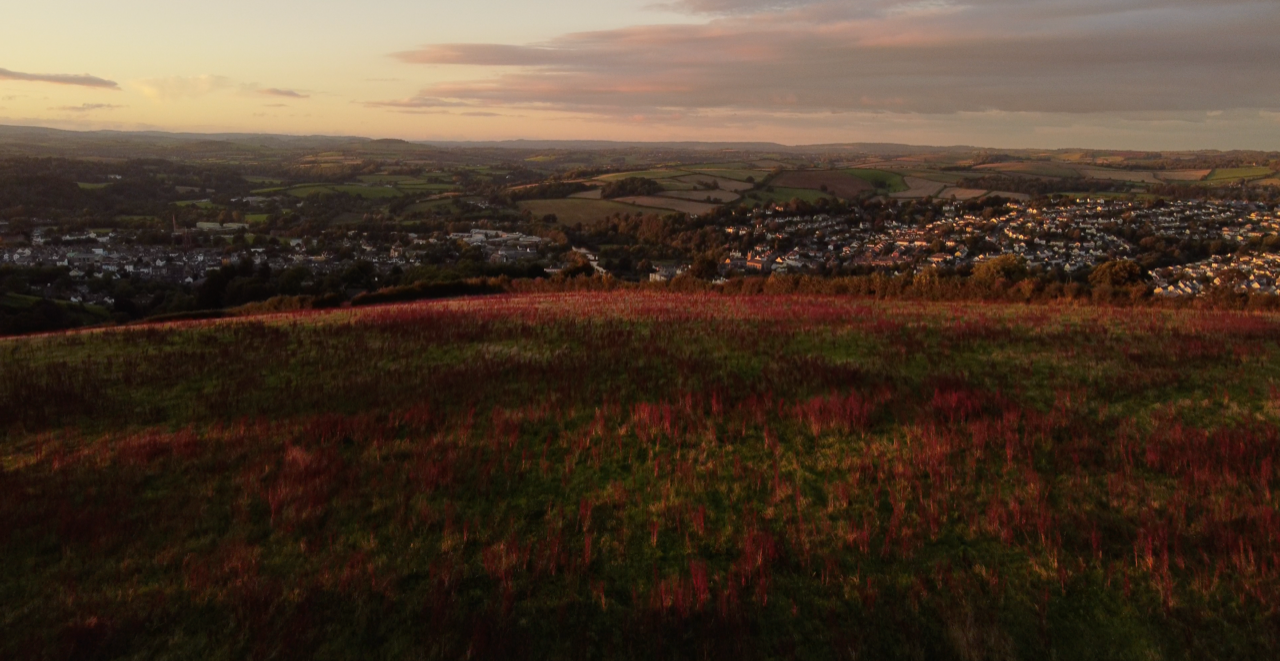 Investing in Community Shares: an impactful investment
Our Community Share offer welcomes anyone looking to make a genuine impact in their community and beyond. When you become a member, your voice matters. You'll have a vote in crucial decisions involving Bowden Pillars Future, regardless of the size of your investment. We are committed to ensuring that every member has a say in how community projects are run.
We understand that investing in community shares may require a medium-to-long-term perspective, but we believe the social and environmental benefits are invaluable.
Investment parameters are reasonable, catering to a wide range of individuals. You can invest anywhere between £250 to £80,000, with a maximum cap of 80,000 shares (£80,000) per individual. Our members' responsibility is capped at the value of their shareholding.
Not only will we restore nature, produce food and create a thriving village, but we also aim to pay interest on shares. Your involvement in this opportunity will not only bring about positive environmental change but also offer broader benefits beyond financial gains.
However, if you would prefer to make a donation, you can donate directly here. If you would like to provide us with a loan, please get in contact with us at hello@bowdenpillarsfuture.land.
Support a truly pioneering project take flight
Don't miss out on this chance to shape a sustainable, community-owned future. Join us in our mission and invest in our community share offers today. Your support not only secures your place in our thriving community but also fuels the transformation we envision for our world. Let's together sow the seeds of regenerative living and create lasting positive change. Invest now and be part of Bowden Pillars Future's inspiring journey towards a more sustainable, harmonious future for all!
Project documents
£
12,000
invested of £0 minimum target;
our maximum target is £800,000
28
investors
14
days to go
This project ends on Wednesday the 20th of December, 2023
Organisation name
Bowden Pillars Future Limited
Contact email
hello@bowdenpillarsfuture.land
Website and social links
Recent comments
Love what you all are doing. Can't wait to see Marina & Bob ideas bloom with the farm. Mide

— Fruitful Orchard CIC
---
I am heartened by this collaborative project, and I believe that it will succeed, and that it will generate sustainable wellbeing for many people.

— Stefania
---
This project is imaginative, well thought out and in alignment with sustainable, eco-friendly living solutions. I like the affordable community housing project as this is badly needed in Totnes as indeed the world over.

— Vitalhealth
---
very excieted to be involved in this inspiring project

— Uma Oliver
---
I did my Permaculture Design Certificate at the Apricot Centre and fully believe in the knowledge and expertise of Marina, Bob, Rachel and the team in bringing this incredible vision to reality.

— JJ_Gt
---
I am so excited for this wonderful project. I will never forget when I first heard your offer had been accepted - one of the best pieces of news I've ever had - without exaggeration. Thank you for your vision which has led to this being brought in to being and to this, the beginning of the journey.

— ClareC
---
Hello I think that This project is realy the good way for future. I would like to participate as: live in the future Bowden Pillars village with my autonomous tiny home, and be a volunteer for the orchad, gardens , plantation or all work you need in this project!

— Gedeon
---
A project with such remarkable potential for a better future, I feel privileged and excited to be a part of it.

— Hannah Walker
---
I'm very happy with what I've seen of the project so far. It looks like a winner!

— Roly
---
This is a great project that combines the regeneration of nature, sustainable farming and sustainable living.

— David Thorneywork
---
Thank you Bowden Pillars Future team for your generous & dedicated work to make this project a shining beacon of community-powered hope for people and planet. I'm excited to get involved :)

— Laurie
---
A wonderful project setting a beatiful example for a way to live that is in harmony with ourselves and the world around us. Excited to be part of it.

— wakingdance@gmail.com
---
Brilliant to see this project starting, combining regenerative farming, temperate rainforest restoration and affordable, sustainable housing.

— Guy and Louisa
---
The community is going to need more access to land going forward so this looks a great project; I also like it's diversity combining the different elements of farming, housing and wild spaces.

— Stollers
---
Wow, it feels really exciting to be part of such a great project. Thank you to everyone involved for all that you do!

— Santoshi
---
IMPORTANT INFORMATION FOR PROSPECTIVE INVESTORS
If you are in any doubt about the information on this website, the content of the accompanying annual report or the action you should take, you should immediately consult a person authorised for the purposes of the Financial Services and Markets Act 2000, who specialises in advising on investment in shares and other securities.
Prospective investors should be aware that the value of the shares, which will not be quoted, can fluctuate. In addition, there is no certainty that investors will get back the full amount they invest.