Arcadia Reach - Sierra Leone
Primary tabs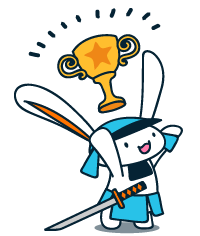 Congratulations!
£25,950 was raised by 97 supporters — that's teamwork!
---
Want to raise money for your own business or project? Start your own project now
Arcadia Reach CIC are building a well drilling rig for rural Sierra Leone where safe water is dangerously scarce.
In 2017, Arcadia Reach CIC was formed to work alongside communities that we meet through Arcadia's global journeys.  Drawing on our expertise in repurposing military and industrial hardware for positive use, Arcadia Reach has a mission to build relationships and learn from those communities, offering all terrain skills, networks and resources in return.
Arcadia has a long history of repurposing industrial and military hardware for positive change, from scanning units and jet engines into spiders, and dock yard cranes into whole new worlds.  Now we intend to transform a 1974 Mercedes riot control truck into a vehicle to use for positive purposes.In 2018 we began a collaboration with Rory's Well, an established charity working in Sierra Leone with a solid track record of delivering clean water and sustainable agriculture to the country.
Rory's Well has focuses on supporting the 'basics of life': clean water, food, health and livelihood (including education and skills transfer) These projects are all done in full partnership with local people and guided by local people's knowledge and needs, transferring skills and training to maximise the community's independence.
Using local knowledge gained from the people of Sierra Leone, Rory's Well and industry experts, we will design, build and ship a well drilling rig to the people in the region who will then be able to drill deep, sustainable wells that can be used throughout the year. This will be housed on a Mercedes truck, designed for the terrain and easily maintained in the field, carrying state of the art drilling equipment that can dig more efficient wells at 30 times the current rate of installation.
Rory's Well has a long history working alongside the people in rural Sierra Leone and together we will ensure that this equipment forms part of the peoples own sustainability program.
Why is this important?
In Sierra Leone, life expectancy is 39 years for men and 42 for women. These premature deaths are due to limited access to safe drinking water, inadequate sanitation and hygiene and food insecurity. Child mortality rates remain in the top 10 globally.

The rate at which quality water is being produced means that there is no way that the country will achieve the UN's Sustainable Development Goal (6) by 2030.

Every area of the UN's Sustainable Development Goals in Sierra Leone requires acceleration in order to achieve target by 2030.

A step change is needed in alignment of the new governments direction and will need to be integrated into the wider WASH (water, sanitation and health) needs of the country.
In May 2018, members of our team spent time in Sierra Leone, drilled a well and installed a solar pump as proof that the design works in the field. We are pleased to say that the pump is still working, proving it's viability for long term use and its efficacy during the rainy season.
We are also in dialog with the Sierra Leone Government and local arts organisations to develop a reciprocal relationship with the country and learn from local people in a respectful and sustainable way.
£
25,950
pledged of £150,000 goal (GBP)
97

backers

This is an open ended project. There is no time limit and payments are taken straight away.
This project was created by
Featured crowdfunding projects