Helping Ugandan Students fulfil their potential through 10,000 business books to aid education and the economy.
Primary tabs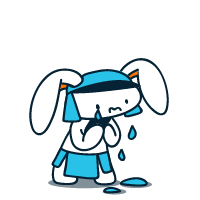 Sorry :(
This project was unsuccessful
Buy and distribute 10,000 copies of the Book titled "8 Things you Must Know to Start and Run a Successful Business"
What are we fundraising for?
Young people in Uganda face many challenges with unemployment being at an all time high. Those who are employed within Uganda are often stuck in low paid work with no prospects of development. The possibility of running their own business is small with their lack of entrepreneurial guidance, support and mentoring.
Who is behind the project?
Simon Tim Muwanguzi; Author, Entrepreneur and Collaborator is passionate about supporting young adults who want to create and grow their own business. Through his latest book '' Simon believes he can share his knowledge and experience. His primary mission; to raise 10,000 copies of the Book which shall be distributed and accounted for to Ugandan entrepreneurs and business students.
It is the hope that 1 book could inspire 1 life.
Could you be a part of creating a new kind of entrepreneur within the Ugandan region? Please donate now! 
This project was created by
Featured crowdfunding projects