£20 – Economy Sized Goody Bag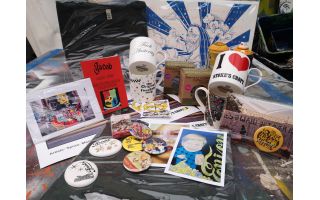 A luxury PRSC gift bag to reward our most generous donors. Each unique bag contains a hand selected collection of interesting things that accumulate in this crazy place.
Contents may include: stickers, postcards, hand decorated china, a badge, art found in the Bearpit, spray paint, art prints and whatever else catches our eye when compiling the bags.