Redeye Mind of Madness
Primary tabs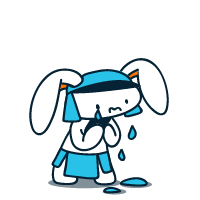 Sorry :(
This project was unsuccessful
A Clash of Film Noir and The Psychedelic Genre
The Treatment 
Set in a fictional world, Detective Clint Horne AKA "Redeye" tracks down an infamous serial killer known as "The Artist'', who has been harassing the citizens and terrorising the streets of New Ruxem, killing multiple people in attacks referred to by police as "The Canvas Killings".
Mind of Madness is an experimental blend of two distinctly different styles, juxtaposing aesthetic elements from art-house cinema, and the film noir genre, to achieve a unique film experience. This visual aspect enhances the narrative, which features the same story told from two different character's perspectives.
To reflect the dark tone of his side of the story, Redeye's portions of the film will be aesthetically dark, gritty and grayscale, all of which are conventional for film noir. In contrast, The Artists' side will be bright, experimental, chaotic in terms of its design, and will draw upon pop art styling; all of which will enhance the mania of The Artists' character.
---
The Origin
Jake Norman, created his first student film back in 2018 set in a fictional galaxy called The Neburian Galaxy, called The Kraken Khronikles (TKK). Linked here http://www.youtube.com/watch?v=56vW1nk9igE&t=31s&ab_channel=FatGreenBearProductions. 
After this TKK was left to gather dust until a chance encounter with two fellow student filmmakers.  Jack Willmott and Steve Weeks who were intrigued by TKK and wanted to expand the universe to multiple mediums, then Covid struck and delayed serval projects, but in the midst of the Lockdown Redeye, a hard nose detective was born. 
Redeye was first proposed to join TKK by Jack Willmott and together they turned Jack's character into a fully-fledged story.
---
The Team
All the crew and cast are working on this project will be purely voluntary.
Crew
Jake Norman has the role of producer and animator
Jack Willmott has the role of Scriptwriter and Sound Designer
Steve Weeks has the role of Director and Camera Operator
Sam Goddard has the role of Assistant Director
Cast
Mike Walter will be playing Redeye the main protagonist 
The Artist the main antagonist is yet to be cast
Josh Tamlin and Jack Willmott will be playing The Artists loyal sidekicks Pablo and Leonardo
---
Budget
The cost of this film altogether will come to £660. This will £160 to cover actor expenses giving each £40 which will cover food and travel. The remaining £500 will be used to cover makeup, costume and props.
The cost of equipment is not presented on our budget as this is provided through our university course
---
Risks
Due to Covid-19, there are many risks to contend with. However, if it ends up being we cannot film due to new Covid-19 rules we will create this as a radio drama version, which already has been adapted from our original script, this can be done in a studio with Jack Willmott and the actors.
This project was created by
Get these rewards
£5 – Tier 1
You will receive a thank you credit for your contribution to the film.
£10 – Tier 2
You will receive a thank you credit for your contribution to the film, and early access to the film before general release.
£20 – Tier 3
You will receive a thank you credit for your contribution to the film, early access to the film before general release, and access to exclusive behind the scenes footage.
Featured crowdfunding projects