Supporting Nigerian Tech Eco-System With Social Crowdsourcing
Primary tabs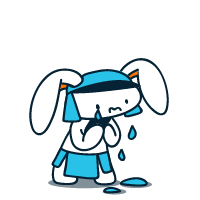 Sorry :(
This project was unsuccessful
Tech based projects aimed at improving the Nigerian tech-Eco system.
HUBITZ TECH-BUSINESS SOLUTIONS - Boosting the tech ecosystem in Uyo, Nigeria. 
Hubitz is the first ever Tech-Business Hub located in Uyo, Akwa Ibom State, Nigeria. The company which is duly registered with the corporate affairs commission is focused on providing business solutions through the application of Information and communication technology, mentorship/ training and capacity development to enhance effective business service delivery and guide businesses towards optimizing set goals and objectives.
We believe that by creating a platform where businesses could leverage on our resources to thrive in a harsh economic environment we can positively rewrite the Socio-Economic narrative of our country at large.
Our core objective is to build solutions through the application of information technology and we intend to achieve this through social engagement and youth empowerment to drive the tech-Eco system.    
WHY WE ARE FUNDRAISING: In a bid to initiate viable business solutions through the application of  technology, we have achieved the development of applications and programs that will enhance effective business service delivery, convenient business transaction and feedback system, global exposure of hidden inherent skills and talent,capacity building and job creation which will revamp economic activities and expose our vast cultural heritage to the global economy, therefore we are seeking funds  to actualize these projects. below is a detailed description and cost analysis for our projects.
Hubitz Supported Projects 
MyEvendor:  MyEvendor is an event and entertainment marketplace. it is an online platform that provides the best experience to seeking out and hiring vendors for your events.All that is needed to do is to stay at the comfort of your homes and offices and with just a click; you can hire everyone you need to successfully host an event. the web based and android application is aimed at giving consumers the best services at a reasonable rate while affording talented vendors in Nigeria the opportunity to get across to their customers with ease.
The application is presently in incubation working on validation of its business model - during a Google/ Techstar sponsored hackathon event in Akwa Ibom State - it has proven to solve a major problem faced when organizing events. The marketability of this product from our feedback system conducted on the social media platform (facebook) equally indicates that the platform will thrive effortlessly  in our Economy and Globally irrespective of external factors like government policy interference.
The project consist of a content developer, an Application developer, 2 business analyst and the project lead who is a seasoned entrepreneur.
PROJECT 576; This is a social impact project aimed at training and deploying 576 network technicians in two years and this project is driven through our tech internship program (TIP) the project is targeted at availing the less privileged youths the opportunity to be trained on network courses like Mikrotik and Cisco and after which employing qualified candidates to address the high demand for network technician in our community.
The project is entirely free and is targeted at interested candidates who might  not be able to afford the entire cost of the training.  
Presently the organisation (www.hubitz.com.ng) has successfully trained and deployed 30 youths on the project, but due to financial constraints, the project is yet to kick- start the next batch which was due for January 2018. the project consists of the project lead( a cisco certified engineer) and 3 trained and certified instructors. 
PROJECT COST:                                                                    AMOUNT
1. Application  development ( web/ mobile App.) ------ 1500 
2. Operations (1 year) --------------------------------------2000 
3. Marketing/promotions ----------------------------------1500
4. Training / equipments  ----------------------------------1700
5. Tax /Bank and other charges ---------------------------1005 
Total ----------------------------------------------------------7705 
How you can help
We are fundraising to support the core projects and mission at Hubitz, the first ever tech business Hub based in Uyo, Nigeria. Your donation will go far in helping us to continue to develop the eco-system in Uyo. Please pledge and share project page now. Thank you! 
Hubitz Team.  
This project was created by
Get these rewards
£10 – Hubitz stickers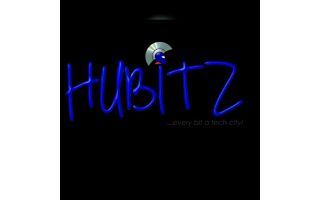 Hubitz brand on stickers distributed to backer in this category
£15 – Backer hand beats + plastic hand band crested with Hubitz logo
Backers will be rewarded with a branded Hubitz sponsor hand beads with hand bands crested with Hubitz logo
£25 – Maga sponsor
1. We will tag/ shout-out to backers on a sponsored social media campaign through all our media handles.
2. Feed backers with regular updates on the projects progress and achievements through e-mail and as well welcome their opinions
3. showcase backers brand identity on our platform as sponsors.
4. Give backer Hubitz branded hand beats.
Featured crowdfunding projects