ALMOST AT THE FINISHING LINE!!
Body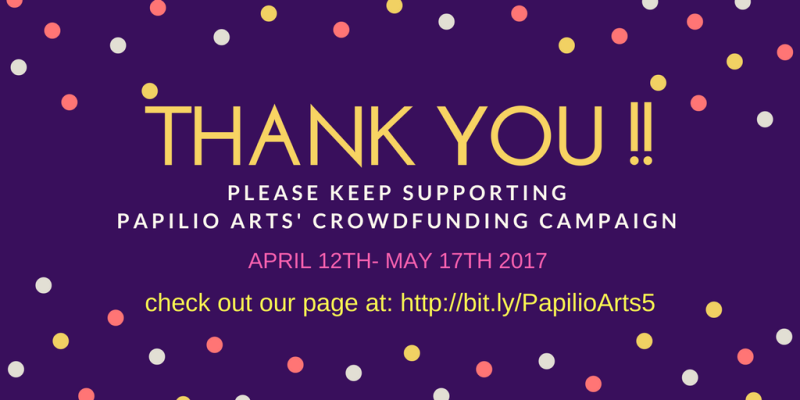 Hi al!! 
Just wanted to take a minute to give you a quick update as you may not have had a chance to check the page. So the crowdfunding campaign ends tomorrow at MIDNIGHT and we are currently just £100 from reaching our target!! That is incredible. We've had an absolute flurry of pledges within the last 24 hours, hopefully this will continue as people realise time is truly running out! 
We wanted to take a minute again to thank you for all your donations and your support. Whether we reach target or not, we couldn't have got this far without each and everyone of you, every little bit does help. 
For the last day and a half of the campaign, the only other thing we will ask of you you to please share our crowdfunding project with your networks, tell someone new, talk to your families, neighbours, friends. Together we can. Feel free to share this email, and the link to the page is: http://bit.ly/PapilioArts5 
Please emphasis the urgency, we have little time left, but we're confident we can do it!!
Have a fantastic day and thanks again, 
Helena and Daniel