A Sound Foundation to build on..
Body
Following a sell out Festival of Ideas event with Bernie Sanders last Saturday the hall is now closed to public access until late September. A large crane together with a constant flow of earth removing and incoming cement lorries have taken over the site for the summer as the construction programme moves into full swing. We also now have scaffolding in place at the Great George Street entrance as the stonemasons get to work on a full restoration of our pennant step and the boundary and terrace walls, as part of HLF funded works of our project.
Arrival of the crane on site last Sunday: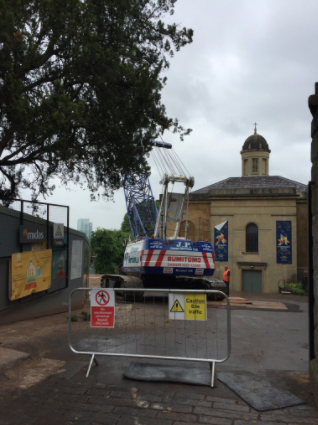 Progress on site with the completion of the retaining wall and foundation slab for the new extension: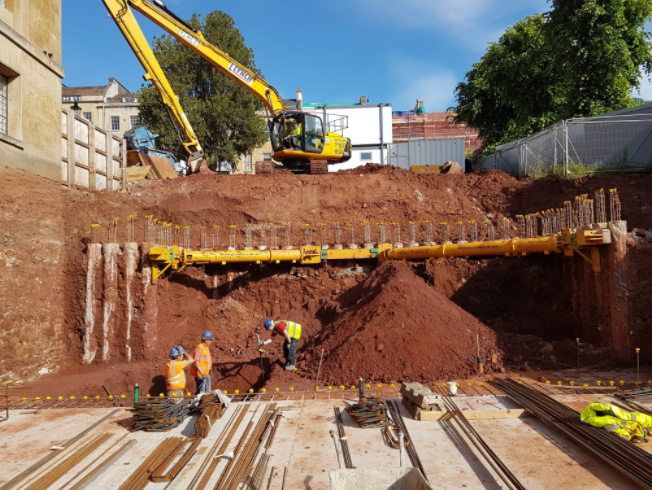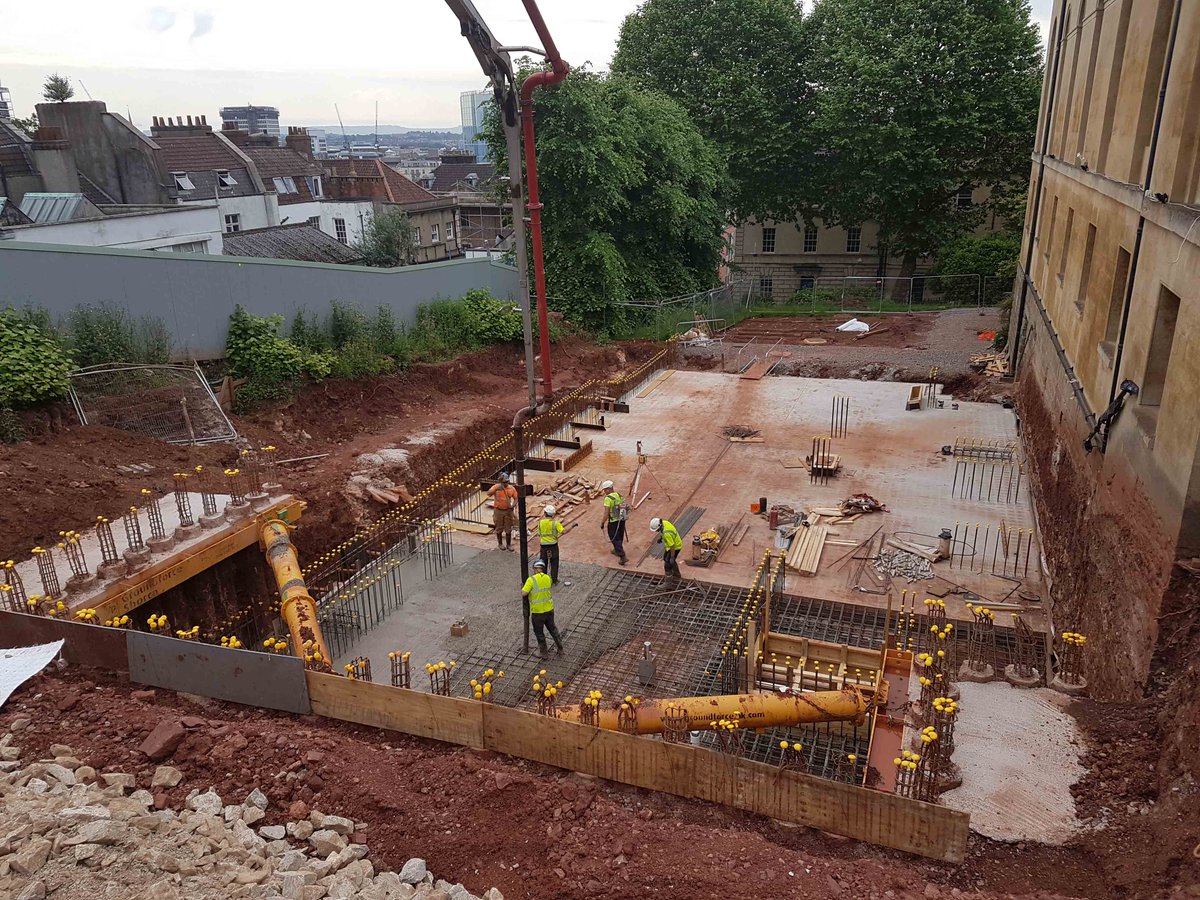 We are so grateful to you all for your generous support - we now have the final £100,000 to raise to complete our £6.3M appeal. Reaching the £200,000 target of this crowdfund campaign will get us there! Any further support you can offer by continuing to share our campaign will be so appreciated. We are so close now and with your continued help and support we are sure to complete the appeal in the immediate weeks ahead.
Thank you again for all your support as we progress to now build on our newly laid and solid foundations.