!! Breaking News !! We've reached our £5,000 Stage 1 target !!
Body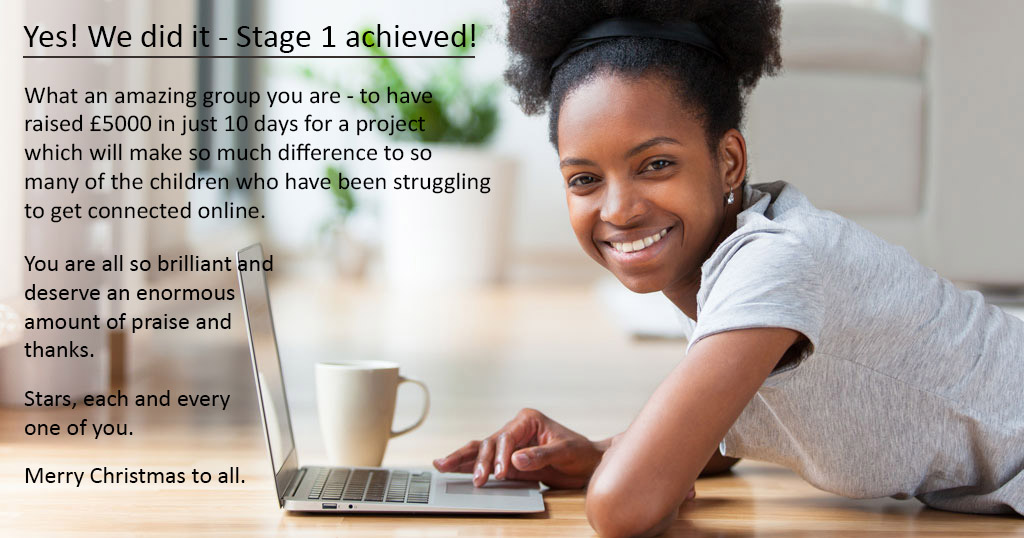 Of course the appeal will carry on and we'll be moving to Stage 2 in the New Year focusing on local businesses and a wider network of contributors in an attempt to close the remaining digital divide in our school.
Thank you, thank you, thank you !!