We've reached £6,575
Body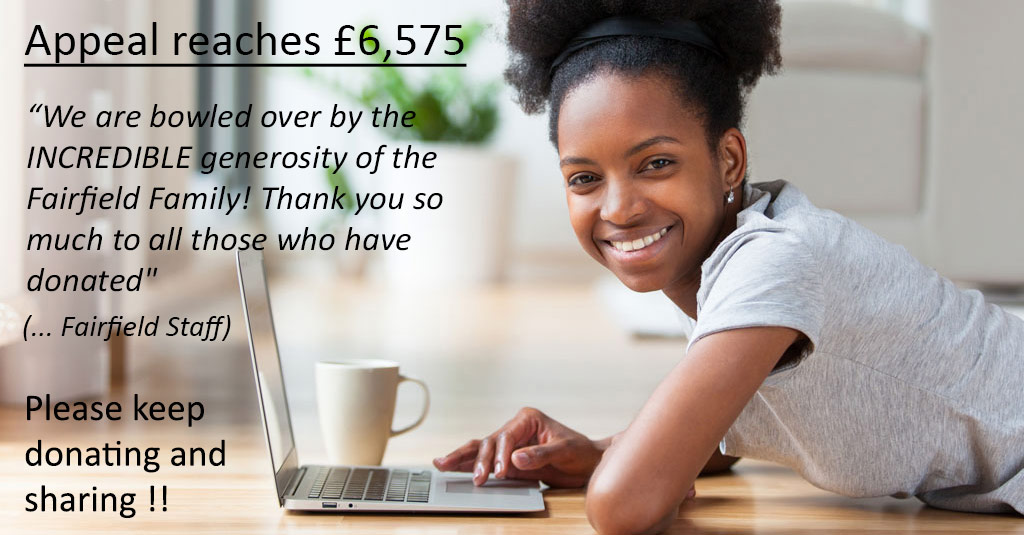 The appeal fund total now stands at £6,575 and we'd like to say a big thank you for your help.
School staff are under immense pressure in the current lockdown and are working at full tilt, trying to ensure that no students are left behind. They are all incredibly grateful for the extra tech support which you are helping to fund through this campaign.
"We are bowled over by the INCREDIBLE generosity of the Fairfield Family! Thank you so much to all those who have donated"
"This has an immediate impact on our ability to provide online learning in this period. We are so overwhelmed by the level of support from our community."
"Absolutely blown away by this. Thank you so much."
We now have a more comprehensive assessment of needs at the school and are increasing the appeal target to £25,000 to achieve the goal of digital inclusion for all students.
In addition to this appeal we're also working with DigiLocal who will be repurposing donated laptops and delivering direct to our students. If you do have any used equipment that you can donate please use one of their Drop-Off Points located throughout Bristol.
Online access for all students is now a necessity and not an optional add-on. It's critical that these children do not suffer further and we need to address the problem now, without delay.
Thank you so much for your contribution - and please keep sharing the appeal.