Support our debut feature film -- 7x7!
Primary tabs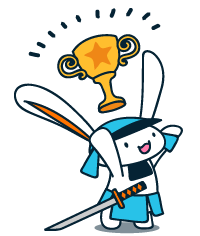 Congratulations!
This project was successfully funded on Friday the 10th of June, 2016
£34,932 was raised by 108 supporters — that's teamwork!
---
Want to raise money for your own business or project? Start your own project now
7x7 is a Noir-Thriller set in the booming tech start-up culture of San Francisco. It is the debut feature of director Liam Hughes.
RESOURCES WISH LIST: http://7x7film.wix.com/wishlist
When high-flying tech entrepreneur Carson Griffin believes himself guilty of killing a pedestrian while driving drunk, guilt and paranoia begin to unravel his life as he plays a dangerous game of cat and mouse with June, the girlfriend of the deceased who is hell-bent on proving he's responsible.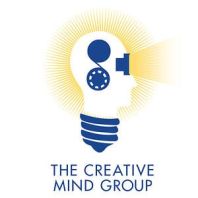 Hardy Films and The Creative Mind Group will co-produce 7x7, a modern noir set in the tech-boom of present day San Francisco. The Creative Mind Group has been supporting young film professionals to launch their careers for over a decade. The organization facilitates internship and filmmaking programs at the four top film festivals on the circuit - Cannes, Sundance, Berlin and Toronto - and is now taking its influence a step farther by launching Creative Mind Group Studios, a talent and project incubator for its program participants and alumni.
7x7 will be its flagship project, co-written and directed by Cannes 2013 alum Liam Hughes, and co-written and produced by Cannes 2011 alum Katherine Yarbrough. The group showcased two of Liam's short films at the Cannes Film Festival - Greed in 2014 and Don't Forget Your Hat in 2015.
Liam and Katherine co-founded Hardy Films in 2013 and since its inception the company has produced 6 short films as well as the proof of concept for 7x7.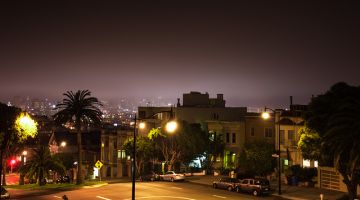 7x7 examines the unraveling consequences of a man burdened by guilt. A recent influx of phenomenal indie-noirs beginning with Nicolas Winding Refn's 2011 Drive demonstrates a rebirth of the genre, which is historically low budget, thematically dark, and psychologically driven. 7x7 aims to join the ranks of the newest incarnations of noir, combining the genre with thriller elements and quintessentially millennial subjects.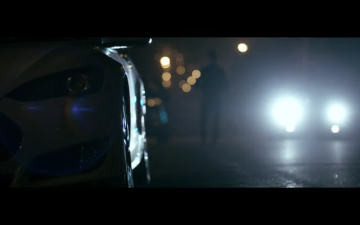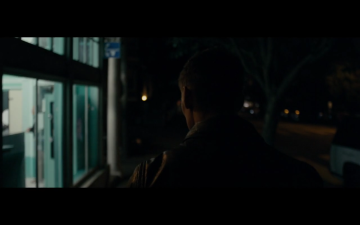 7x7 is a first feature for director Liam Hughes following a string of well-received short films produced in the United Kingdom as US/UK co-productions. While a FilmHouse resident with the San Francisco Film Society, Liam developed the project and was able to utilize the support of the organization to bring the concept to fruition. 
7x7 will be shot on location in San Francisco and Los Angeles in May and June of this year.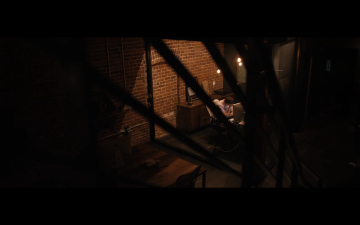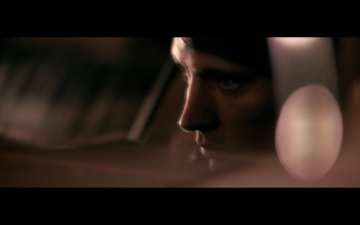 The budget for the film is $75,000. We have worked our butts off and already raised $25,000, and we are currently working on deals with post-production houses, rental houses and corporate sponsors to bring ever more value to the table.
By reducing up-front costs through sponsorship deals, working with a streamlined crew, devising a masterful shooting schedule and calling in every favor we have banked, we will keep production value high and have 7x7 competing with films at ten times its budget level.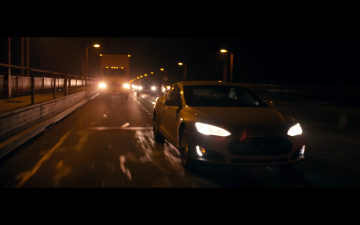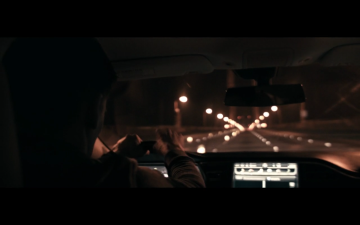 We're here to ask YOU for your support in raising the remainder of the budget. Micro-budget filmmaking is a puzzle and the budget will be constantly shifting and changing, but this is an idea of where the money goes and about how much things will cost:
TALENT: We are working on a SAG Ultra Low Budget Scale, which requires we pay our actors a certain rate per day of work. Add their agency fees and union fees, as well as flying them to and accomodating them in San Francisco. Of course, this means we get access to the BEST actors in the business!
CREW/EQUIPMENT: Cameras, lenses, tripods, monitors, tracks and dollys, sliders, lights -- we want it ALL, and the highest quality, too. We're cutting deals with rental houses, but it still costs. And to operate all that gear we'll have a small yet immensely talented crew to pay for 18 days, as well as travelling them to San Francisco and putting them up.
FOOD: On a film where no one is getting paid a full rate, it is SO important to have delicious and nutritious food available on set for our actors and crew to enjoy and feel strong and nourished during the long days. The producers and director will likely need coffee IVs, as well...
LOCATIONS: We don't just need beautiful locations to shoot in, we need to decorate them, too! We're getting some locations for free, but other times people understandably ask us to pay to use their space. And production design is key to create the worlds of our characters.
SAN FRANCISCO: You might already know this, but San Francisco is pretty expensive. Our film is set there, though, so we're heading north to shoot for 10 days! Permits and fees are expensive since we're shooting all exteriors, plus we'll need a trailer so everyone isn't sitting on the sidewalk in the cold. Oh, and parking is a nightmare! There are also added costs of having cast and crew out of town, such as per diems and transportation to and from set.
POST PRODUCTION: A full-service post deal -- sound design and mix, color grading, deliverables -- will cost at least $25k. We also plan to hire a composer to write an original score (we've got a GREAT one who works on BIG stuff -- think Game of Thrones...), so this is even conservative. But we'll make it happen. You know we will.
This is an opportunity to challenge what is possible at this budget level. To do what nobody else has done before. We are SO excited to be the next pioneers of microbudget filmmaking!
We draw inspiration from those who came before us: Lena Dunham made Tiny Furniture for $50,000 and went on to win an award at SXSW and have her show Girls commissioned by HBO. Darren Aronofsky began his prolific directing career with Pi, made for only $60,000. Clerks, made for a mere $27,000, launched the career of comedy giant Kevin Smith. The list goes on!
THANK YOU for partnering with us in this project! It's going to be a helluva journey and we are so excited to bring you along with us!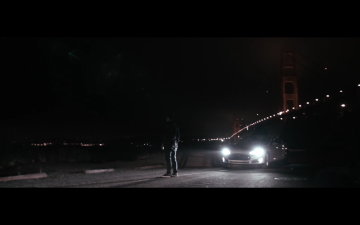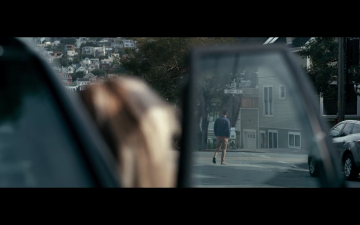 £
34,932
pledged of £34,856 goal (GBP)
108
backers
This project ended on 10 June 2016
This is an all or nothing project. The funding target must be met by the time limit otherwise the pledges will be cancelled.
This project was created by
Get these rewards
£10 – Contributor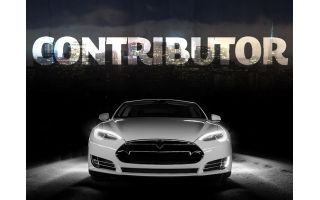 THANK YOU!
You will get a shout out on our social media pages.
£25 – Movie-goer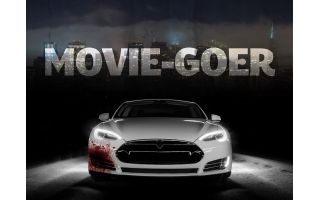 WATCH THE FILM!
You will get a private link to watch the film online.
£77 – Movie-lover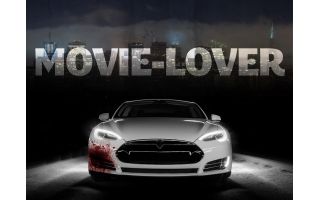 OWN THE FILM!
You will get a digital download of the film
AND
a digital copy of the poster signed by the cast and director.
£100 – Cinephile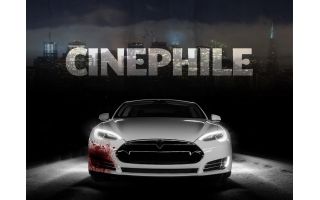 You will get all of the above
AND
a digital copy of the script signed by the writers
AND
an on screen "Thank You" in the credits
£250 – Collaborator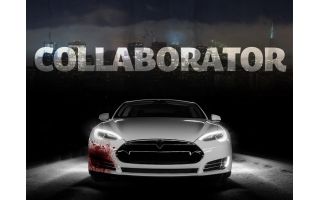 You will get all of the above
AND
an on screen "Special Thanks" in the credits
AND
selfies texted to you from the set during production
AND
an invitation to the premiere screening in Los Angeles or San Francisco
£500 – Production Associate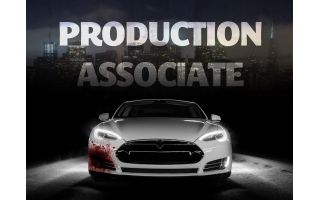 You will get all of the above
AND
have coffee or lunch with the director in Los Angeles or San Francisco
AND
an invitation to come to set and watch filming
£1,000 – Honorary Crew Member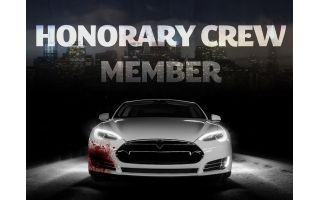 You will receive all of the above
AND
a walk on role as an extra in the film
AND
your choice of a prop from the film
AND
a printed production photograph signed by the director and cast
£5,000 – Executive Producer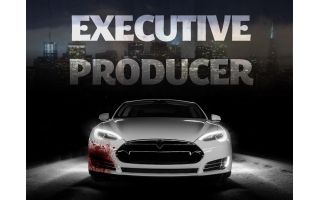 You will receive all of the above
AND
a framed poster signed by the cast and director
AND
an on screen "Executive Producer" credit
AND
VIP treatment at the premiere screening
AND
photo opportunities with the cast
Featured crowdfunding projects