Ask me anything!
Primary tabs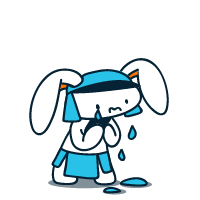 Sorry :(
This project was unsuccessful
Let's make a trade! Any question you want answered for any donation you make. This is just for fun, although serious questions are appreciated.
About me
My name is Vinicius and I am trying to see whether I can earn money doing videos.
Post a question attached to your donation and I will try my best to answer it truthfully to the best of my abilities.
This project is something I've been wanting to do for a while. I think it's a fun way to spend my time and earn a little while doing so. This project is good for investors too as you would be getting what you paid for sooner than other projects.
This project is an AMA, My name is Vinicius Apolinario De Souza, I am 21 years old, doing a BSc in Psychology. If you need motivation on what kind of question you want to ask; personal questions, embarrassing questions, psychology related questions as well as advice (I am not a professional)
There is no goal, no different type of donation, and so the amount you donate only influences how much of a priority I will make your question.
£
0
pledged of £30 goal (GBP)
This is an open ended project. There is no time limit and payments are taken straight away.
This project was created by
Get these rewards
£2 – £2
One question only would be appreciated.
Featured crowdfunding projects