Teach Artificial Intelligence (AI) To Non-experts (Everyone)
Primary tabs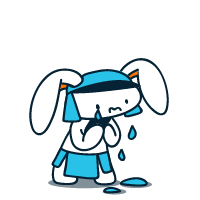 Sorry :(
This project was unsuccessful
Through this funding, we are hoping to bring fruits of Artificial Intelligence and its applications to the hands of non-experts
About me
We are a group of Researchers and Scientists that specialize in Artificial Intelligence, Robotics, and Computer Science. We believe the fruit of AI should reach everyone so that people can build better preparation for the future. 
About this project
We want to use the money in a multiphase project which aims to build easy education materials and interactive learning models for common people to learn the basics of AI. This course material going to come with useful practical applications. The funding we are going to rise going to be used to create MVPs and proof of concept education materials. 
Rewards on offer
We believe this project build a society that is ready for the future. People with talents can earn for their livelihood and create and sustainable society for everyone. 
Risks and challenges
We see very minimum risks
This project was created by
Featured crowdfunding projects