UNIFY FOR FREEDOM : GET UP! - STAND UP! : LOVE VEGAN
Primary tabs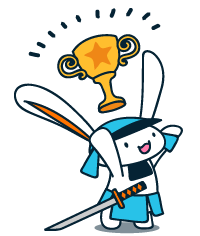 Congratulations!
£40 was raised by 2 supporters — that's teamwork!
---
Want to raise money for your own business or project? Start your own project now
DONATE NOW FOR VEGAN ANTHEM + VEGAN MUSIC FESTIVAL; UNITING ALL GENRE'S OF VEGAN MUSICIANS, POETS, COMEDIANS, ARTISTS, FOOD, FASHION + BUSINESSSES!
The Festival will combine Vegan empowered creatives of all spectrums along with vegan food and businesses within an inclusive, insightful and inspirational space for all. Music shows, poetry jams, art gallery and fashion show are just a few ways in which these creatives will be showcased!
There will be a premiere event for the festival in 2018 followed by a tour of cities across the UK, ensuring vegans from all regions can benefit!
Currently looking for Creatives to get involved and Donations in order to secure the venue for the event.
Please Donate and Share to unify the vegan community!
Anyone interested in providing creative talents such as music, poetry, art, fashion, comedy or want to support with there time through volunteering please get in touch via contact page on www.danieal.co.uk
I have past experience of Stage Management, Festival Hosting, Artist Liaison and Presenting along side my Singer/Songwriting skills which have been booked for various Festivals across Europe. Those most relevant to this campaign being;
Vegfest, Rawfest, One World(x2), Green Gathering(x2), Northern Green Gathering, Manchester Vegan Fest and Midland Vegan Festival(x3).
To view more of my original work, please view my music video promo below;
WHAT WILL DONATIONS HELP WITH?
Vegan Anthem: -
Studio time, Music Video shoot, CD's, Music Platform Distribution etc
Vegan Music Festival : -
Venue: Booking, Booking of Creatives, Stage, Sound Engineer, Sound Equipment, Lighting, Venue Licences etc
Promotion: Radio, Online Advertising, Flyers, Posters etc
£
40
pledged of £2,500 goal (GBP)
2

backers

This is an open ended project. There is no time limit and payments are taken straight away.
Get these rewards
£8 – "Letting Go" Reggae EP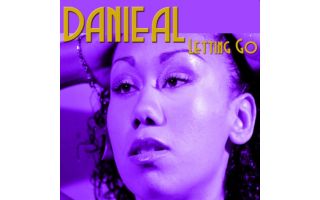 A signed copy of Danieal's debut Reggae EP "Letting Go"
(inc postage and packaging)
£20 – "Vegans Taste Better" T-Shirt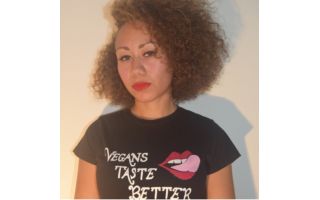 "Vegans Taste Better" T-Shirt
Please message your size
Other larger sizes are available on request
Price includes postage and packaging
Womens
S(6-8), M(8-10), L(10-12), XL(12-14)
Mens
S, M, L , XL, XXL
Featured crowdfunding projects