New kits for Bristol school football team
Primary tabs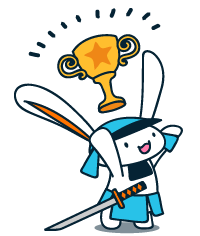 Congratulations!
This project was successfully funded on Saturday the 8th of March, 2014
£401 was raised by 16 supporters — that's teamwork!
---
Want to raise money for your own business or project? Start your own project now
Pilot project to raise money to buy new football kit for our Year 3 team.
Who needs the kit?
This is a pilot project to raise money to buy new football kit for the Year 3 team at Ashley Down Primary School.
If it succeeds we might try another project to get kits for all the other years!
What's the money for? 
There are around a dozen children on the team, and we've worked out that to get the full strip, with the team name printed on the front will cost around £25 each. That's £300 in total.
We need to factor in Fundsurfer and payment costs, so we are trying to raise £330 at a minimum.
If we raise more than our target, we might buy spare kits and equipment, like balls, cones, nets, etc.
Please note the club will own the kit (as with their current kit), we plan to reuse it for future year 3 teams!
Rewards
For friends and family, we'll take a professional photo of the team wearing the new club kit.
If you pledge £5 we'll send you a print, and if you pledge a bit more, you'll get a framed print!
£
401
pledged of £330 goal (GBP)
16
backers
This project ended on 8 March 2014
This is an all or nothing project. The funding target must be met by the time limit otherwise the pledges will be cancelled.
This project was created by
Get these rewards
£1 – Thank you!
The team will send you a personal thank you card.
£5 – Unframed team photo
For £5 you will receive a 7" x 5" copy of the team photo.
£20 – Framed team photo
For £20 you will receive a framed 7" x 5" copy of the team photo.
A perfect present for the relatives!
Featured crowdfunding projects