Pallets to Greece
Primary tabs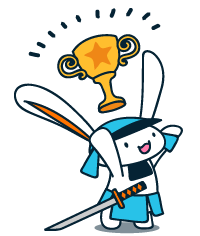 Congratulations!
£11 was raised by 2 supporters — that's teamwork!
---
Want to raise money for your own business or project? Start your own project now
Ongoing project raising money for the transportation of baby carriers and waterproofs to Greece, where they are distributed to refugee families.
Ongoing collection of baby carriers / slings and waterproof clothing (all sizes) every Wednesday at Dyfi Fire (18 Penrallt St, Machynlleth, between 10.30 and 3.30). The most efficient way to send these items is by freight forwarder, a pallet is £220 + VAT with TNT and we are aiming to send our first full pallet at the end of January.
Any donations towards the freight cost would be greatly appreciated, most of all by those arriving / volunteering in Greece! Our last delivery was received a few weeks ago (see below) and we hope to be able to continue to help out in this way...
Re. Baby carriers from Llanbrynmair & Machynlleth- "FANTASTIC!!!! They are brilliant and already some have been given out even though they only came 3 days ago. The young refugee families we have given them to are delighted. The arrivals are down but still hundreds coming every week. This week they are mainly from Iraq and Afghanistan. Many children and babies. It makes us so angry that after all these years and so many deaths and injuries that refugees are still being forced to travel to the Greek islands in this way. But your gift has lifted our spirits and the smiles from the refugees is more than a reward. Thank you." - Samos Refugees, Dec 2015
£
11
pledged of £530 goal (GBP)
2

backers

This is an open ended project. There is no time limit and payments are taken straight away.
This project was created by
Featured crowdfunding projects