The Hunger
Primary tabs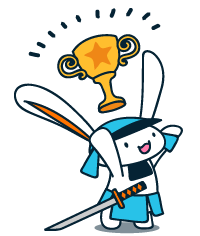 Congratulations!
This project finished on Friday the 11th of September, 2015
£141 was raised by 10 supporters — that's teamwork!
---
Want to raise money for your own business or project? Start your own project now
Upcoming film, video game, and comic series: The Hunger is sure to satisfy your taste in the morbid.
'Follow Natalie as she struggles to fight the forces pulling her deep into a savage underworld.'
---
Fans of genre-movies, arcade games, and the occult will be interested in being a part of our new transmedia project,
The Hunger.
Our ambition is to create a film, a comic series, and a multi-platform video game experience- exploring the life and struggles of a 23 year old cannibal.
Now is your chance to be a part of the action.
---
The Hunger
, and
The Hunger 'Awoken'
, bring together a team of young filmmakers and artists looking to create something original and captivating.The cast and crew of
The Hunger
were initially brought together as students of Emerson College. Our team consists of people from different disciplines and backgrounds, working together to create something unique- experimenting with transmedia storytelling.
See The People.
---

"Play as Natalie, and others of her kind; completing rituals and satisfying their malignant hunger in the upcoming multi-platform video game."
More on 'Awoken'  here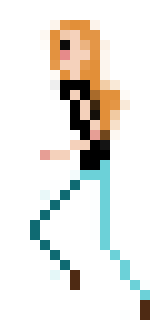 Concept images from The Hunger 'Awoken'.
To get involved with this project:
choose a reward and feed the hunger!
If you haven't got any funds, no problem! We still need help to promote the project AND to complete production!
---
Please be sure to share this project! it would help a lot.

£
141
pledged of £2,560 goal (GBP)
10
backers
This project ended on 11 September 2015
This is a take what you raise project. At the end of the funding period the project owner receives all of the pledged funds.
This project was created by
Get these rewards
£1 – Thanks!
Thank you for the support.
£5 – First Look
Get exclusive access to our behind the scenes backer mailing list.
£10 – The Film, The Game, and Comic Issue #1
You get the film, game, and comic upon release.
+All previous rewards.
£50 – The Behind the Scenes and Art Book.
Get an inside look at the art of The Hunger.
+All previous rewards.
£75 – The T Shirt.
Get an exclusive "The Hunger" T shirt.
+All previous rewards.
£100 – The Party.
Get invited to our exclusive launch event in Boston!
Get a special movie poster for The Hunger.
+All previous rewards.
£250 – Props!
We'll mail you a prop from the making of the film.
Get a special backer credit on The Hunger.
+All previous rewards.
£1,000 – Associate Producer
Become an associate producer on the film.
Get an IMDB credit for your contribution!
+All previous rewards.
£5,000 – Executive Producer
Become an Executive Producer on The Hunger.
Receive a special secret prize.
+All previous rewards.
Featured crowdfunding projects